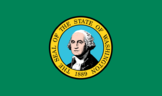 On The Ballot November 2020
ESJR 8212
Posted By:
Stephen D. Forman
|
Categories:
Government & Public Policy, Miscellaneous Op-Ed, Long Term Care Trust Act, LTSS
2020 Post Election Update
Trust Act Flops Again

"We project a 0.58% premium rate to be insufficient to keep the program solvent for 75 years if SJR8212 fails, as the program's account balance decreases below program outgo for this scenario." --Milliman Report, 2020 Long-Term Services and Supports Trust Actuarial Study, commissioned by the Office of the State Actuary, Oct 15, 2020
Washington State voters rejected Engrossed Senate Joint Resolution 8212 by a vote of 52.7% to 47.3%.This is the second time the Trust Act has been put before Washington State voters, and they have rejected it both times.

Though proponents outraised opponents $585,000 to $0 in favor of the legislatively-referred constitutional amendment, ESJR 8212 nevertheless suffered a stinging rebuke-- only the 2nd time voters have done so in the last 14 such tries.

This has been an instructive process for those who want to learn why the Trust Program already finds itself underfunded one year before it's levied its first payroll tax and four years before paying its first benefit.
Washington voters will be asked to amend the state constitution on November 3rd by voting on Engrossed Senate Joint Resolution No. 8212 concerning the new tax that will be levied on nearly every adult employee in the state to pay benefits under our state's new social insurance experiment.

__________________________________
What Would the Amendment Do?
Washington State is constitutionally prohibited from investing public funds in private stocks, limited instead to investment in vehicles such as bonds and CD's. However, some state funds have been exempted from this constitutional restriction, including:
public pension and retirements funds;

industrial insurance trust funds; and

funds that benefit individuals with developmental disabilities
ESJR 8212 would add the newly-created Long-Term Services and Supports Trust Account to the list of funds exempted from our constitutional restriction. For exact details, please refer to the text of the ballot measure below, but first, let's address a more fundamental question:
Why Was ESJR 8212 Necessary?
On the day Governor Jay Inslee signed the LTSS Trust Program into law, it was already in jeopardy of underfunding due to flawed design; namely, the payroll tax rate established in the law was likely insufficient to support the benefits promised to the Act's eligible beneficiaries over the long-term. Among the reasons the Trust Act finds itself in this unenviable position-- and may continue to face "tightening" in the future-- are the following:
the Program that was enacted by the Legislature differs significantly from actuarial modeling

the Program has been priced without a necessary "margin" for safety

the Program is highly-sensitive to growth of the Washington wage base-- or lack thereof

, as in times of high unemployment

the Program is sensitive to the inflation rate of Washington's cost of care

the Program was legislated to be overseen by a Trust Commission lacking any LTC insurance expertise-- an inexplicable decision

What Happens to the Trust Act if ESJR 8212 Fails?
According to the Trust Commission (charged with adopting rules and regulations in order to implement the Program), there would be three levers at their disposal to make the numbers work:
benefits would have to be scaled back; or
eligibility would have to be curtailed; or
the tax rate would have to be raised
Pass or fail, from public documents and testimony we have reviewed, it appears the Trust Commission may continue making material changes to the Trust Program even after the state has begun collecting its first payroll taxes on Jan 1st, 2022. In other words:
ESJR 8212 puts the cart before the horse: "Before we can tell you how the Trust Program will operate, we need your permission to invest more aggressively." 

Washington's 180,000 private LTC insurance policyholders could be asked to make an irrevocable choice whether to opt-out of the Trust Program without the state allowing them to make an informed comparison
Wait-- Why Wouldn't the State Want Informed Residents?
Program solvency is highly-dependent on the participation of higher wage-earners subsidizing lower wage-earners. As one presenter noted during a recent Trust Commission meeting:
"If the word gets out that individuals or higher-income individuals can avoid participating in this program by going out and potentially getting a comparable plan in the private market, or a really cheap plan in the private market, that's definitely going to put some pressure on the solvency of the program, both in the short-run and over the long-run."
Savvy Trust Commission members are aware that many Washingtonians can purchase twice the benefit of the Trust Act* for the same price or less, and are weighing a number of options to eliminate comparison-shopping by budget-conscious residents. Simply put, the state knows there are better deals out there, and they hope to stabilize the Trust Program by preventing you from getting them.

*There is a reason why we quote "twice the benefit" in our Trust Act comparisons: in Washington, the private market is not permitted to sell any plan as "skinny" or "skimpy" as the Trust Program. By analogy, if this were health insurance under the Affordable Care Act (aka Obamacare), the Trust Program would not meet the requirements for "minimum essential coverage." Although the Trust Program self-styles itself a "long-term care insurance benefit," this is a regulatory misnomer that will need correction in any consumer-facing publications going forward. It is technically short-term care, and does not meet the federal standard for qualified LTC insurance in this state or any other.

If the Trust Program were qualified LTC insurance, its benefits would be received income tax-free. Since it is not, its benefits may be taxable, and the Employment Security Department will find itself issuing 1099's to Trust Act beneficiaries, advising them to consult with their tax advisors or CPA's.
Where Can I Follow the Money?

The primary financial backer of "Yes on ESJR 8212" can be found here, which is the same special interest group that helped draft the Trust Act-- and will become a direct beneficiary of it.

Text of Measure
For the complete ballot measure, including explanatory statement, argument for, argument against, and both rebuttals, please see this excerpt from the 2020 Voter's Guide.