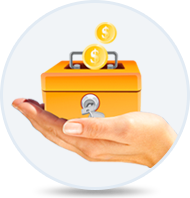 Interesting News - Week of April 20, 2020
Interesting News from the Week of April 20, 2020
Posted By:
Stephen D. Forman
|
Categories:
Medicaid & Medicaid Planning, Medicare, Features & Benefits, Research & Reports, Government & Public Policy, US Economy, Industry Trends & Forecasts, Case Studies, Miscellaneous Op-Ed, Neuroscience and Human Behavior, LTC Awareness
Updates to last weeks LTC facility COVID-19 numbers.  How about life after the pandemic?  We've got a source for that too.
Sobriety Check: Last week I quoted a "sobering statistic" regarding 5,700 deaths in LTC facilities-- but then the number rose to 10,000 this week. Ugh.
Shot & Chaser: In this exposé, the reader is told how COVID-19 is fueling the spread of "neglect, poor care, rights being violated, and abuse" in our country's LTC facilities, while this impassioned defense from the nursing home community acknowledges the unspoken role played by Medicaid in laying the groundwork.
Trust Fund Brats: Medicare's board of trustees said the "pandemic is likely to materially affect the assumptions" upon which the Hospital Fund's solvency is based.
5-Yr Benefit Period: In a study of more than 100,000 people newly-diagnosed with dementia, more than half died within 5-years. Researchers found that certain factors reliably predicted this outcome, which they input to create an online question-based prediction tool.
A World Remade: Deloitte always produces smart analyses. Here, they (and Salesforce) hosted "some of the world's best-known scenario thinkers" to consider what life might look like after the pandemic, generating four scenarios.