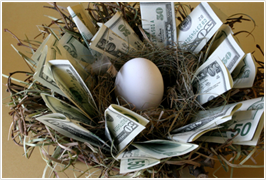 Interesting News - Week of April 6, 2020
Interesting News from the Week of April 6, 2020
Posted By:
Stephen D. Forman
|
Categories:
Medicaid & Medicaid Planning, Medicare, Research & Reports, Government & Public Policy, US Economy, Industry Trends & Forecasts, Case Studies, Miscellaneous Op-Ed, Insurance Professionals & Financial Advisors, Neuroscience and Human Behavior, Health & Underwriting
This weeks Interesting Finds has something for everyone; Medicare, Medicaid, survey analysis and Covid-19 suggestions.  Of course, no week is complete without a visit from the Weekly Breeder!
PDGM: Medicare's new Patient-Driven Groupings Model -Instead of paying HHC agencies "per visit," Medicare now pays "per group," where each patient's level of need gets sorted into one of 432 sub-categories, expected to make it "more challenging for patients living at home to receive therapies such as occupational, physical and speech."
CE: Completing several state-specific LTC training supplements this week, I found myself reading about Medicaid spend down more than once. To see how porous these requirements can be in actuality, read this week's serialized excerpt from Steve Moses' larger report, "Medicaid and Long-Term Care."
LIMRA: 28 insurance companies were surveyed to find out how prepared they are for an industry-disrupting pandemic like coronavirus.
CARES: Signed Mar 27th, the CARES ("Coronavirus Aid, Relief, and Economic Security") Act has been discussed mostly as an economic stimulus bill, but other provisions could affect you, such as the relaxation of RMD rules.
RUSH: We've all read articles that promise to "cure" us of our procrastination; in fact, I've got a stack of them right beside me. But, joking aside, the tips I read in this magazine article were so good, I put them to immediate use.
Weekly Breeder: As a kid, I found Rube Goldberg machines endlessly mesmerizing. And while you don't have to look far to find good examples online, this fellow is next level.