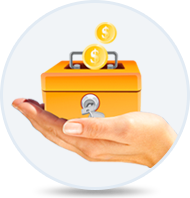 Long Term Care News - Week of August 24, 2020
Long Term Care News - Week of August 24, 2020
Posted By:
Stephen D. Forman
|
Categories:
Medicaid & Medicaid Planning, Research & Reports, Government & Public Policy, US Economy, Industry Trends & Forecasts, Case Studies, Miscellaneous Op-Ed, Neuroscience and Human Behavior, LTC Awareness
Everyone knows a spoon full on honey makes the medicine go down, but it cures your cough better too!  That said, nothing cures the doldrums like watching two kids discover a classic rock song for the first time.  Something is in the air tonight...a smile! 
Vaccine HEROES: Getting millions of COVID-19 vaccines to the poorest in the country will require state Medicaid programs to get creative with their dwindling budgets. States received a funding bump in March, and another may be on the way, but the strings attached could force Medicaid cuts just as rolls expand...
Explain it to Me Like I'm an 8th Grader: This story is a potent reminder for any of us who aim for a translucent lexicon that clear words will do.
Underwhelming: I've gone back and forth over whether I should even cover this two-years-in-the-making report from the Federal Inter-agency Task Force on LTC Insurance ("Recommendations for Improvement of Regulation"). Add it to the pile, I guess.
Medicare for All...but 28%: This CNBC article notes that 28 percent of Medicare beneficiaries who lack supplemental coverage "have either struggled to pay their medical bills or to get care due to the cost." Bonus: article reminds readers that Medicare does not cover LTC.
Equitable Insurance: This line has been sitting with me from the NAIC's virtual meeting on the subject of race and insurance: "I don't think there's a better way to build wealth than a life insurance policy."
Honey, I Shrunk the Phlegm: When was the last time you heard a bee cough? Never! That's because honey has been found to be 36 percent more effective in treating coughing and 44 percent better at reducing cough severity than traditional remedies.
Weekly Breeder: By now, millions of us have seen (and been delighted by) the YouTube video of the young men first discovering Phil Collins' "In the Air Tonight," but have you seen this deer's first time?