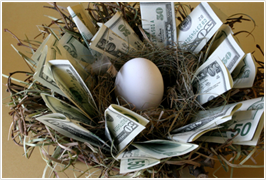 Long Term Care News - Week of December 7, 2020
Long Term Care News - Week of December 7, 2020
Posted By:
Stephen D. Forman
|
Categories:
Medicaid & Medicaid Planning, Research & Reports, Government & Public Policy, Case Studies, Miscellaneous Op-Ed, Insurance Professionals & Financial Advisors, LTC Awareness, LTCA
The CalPERS rate action was about as predictable as the awesomeness that is the "robot" link in the Weekly Breeder. Just too funny...and relatable. 
Who Exercises: The World Health Organization updated its 10-year old exercise recommendations, arguing that adults should get 150 - 300 mins of moderate (or 75 - 150 mins of vigorous) exercise/week, or some combo. For complete details, see the full report (you can even skip to "What is New?"). Their takeaway remains the same as before: "some is better than none."
CalPERS: They've just approved a 90% total rate increase (this is on top of the 85% rate hike which spurred the class action they are defending, still to be heard next March). To stave off what they know are "peak claims" twenty years from now, CalPERS is seeking a higher rate of return on its investments through "private equity investments and lending." It had targeted a return of 5.25%, but is instead earning just 4.00%. Had CalPERS not taken taken on this risk, they say they'd have needed a 135% rate increase.
3rd Party Pre-Lapse Notice: Critics have long pointed out that, as people age and are increasingly likely to develop symptoms of forgetfulness, they grow more apt to lapse their LTC policies at the worst possible time. A new study suggests that missing bill payments could be a very early predictor of dementia.
The Good Place: I had a brief but pleasant exchange with the author of this paper about retirees' increasing reluctance to move the older they get. He suggests we replace the overhyped term "aging in place" with "aging in the right place."
BidenCare: Among the proposals to watch for next term are a $5,000 tax credit to reimburse families for expenses associated with unpaid caregiving: "It helps the people in the middle, stuck between Medicaid and those with the resources to pay for LTC," said C. Grace Whiting, president and CEO of the Nat'l Alliance for Caregiving.
Fat Rolls: Since the pandemic began, Medicaid has added about 4M more enrollees, and as governors begin sketching out their budgets, it's forcing them to scramble. Remember, MOE means states are not allowed to tighten financial eligibility rules, so their leading alternatives are to cut benefits, cut provider payments, or cut other state programs.
Weekly Breeder: To make sure I'm not sending the Weekly Breeder to bots, crawlers, and other automated algorithms, please confirm you're not a robot.