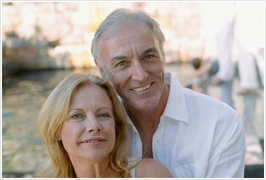 Long Term Care News - Week of February 15, 2021
Long Term Care News - Week of February 15, 2021
Posted By:
Stephen D. Forman
|
Categories:
Research & Reports, Government & Public Policy, Industry Trends & Forecasts, Case Studies, Miscellaneous Op-Ed, Insurance Professionals & Financial Advisors, Claims, LTC Awareness, LTCA
Another legendary entertainer shares their story.  Nobody is immune.  On a lighter note, those cat filters just keep on delivering smiles. 
Tony Bennett: "For four years, the legendary singer and his family have kept his secret. Now, they're breaking their silence."
Blue Barron: For more on Alzheimer's, read this good Barron's article I was sent this week, which adds: "President Joe Biden's agenda includes...increased tax benefits to buy long-term care insurance with retirement savings."
"Gravity of the Threat": This year, Job #1 of the NAIC's LTC Insurance (EX) Task Force is better addressing rate increases.
Inherent Individualism: I sometimes think the fundamental difference between public and private insurance can be boiled down to one question: should richer insureds pay more, or should sicker insureds pay more?
Choosy Mothers Choose GIFs: If you've fallen and need help choosing a medical alert system, this advice is for you.
Weekly Breeder: By now you've all seen the viral cat-lawyer video, but did you know that filter has been around for over a decade? And this is not the first cat-filter mishap-- it happened in the Pakistani Parliament 2019!