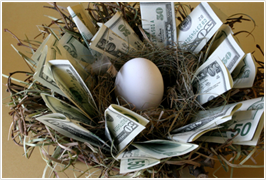 Long Term Care News - Week of January 11, 2021
Long Term Care News - Week of January 11, 2021
Posted By:
Stephen D. Forman
|
Categories:
Research & Reports, Government & Public Policy, Industry Trends & Forecasts, Case Studies, Neuroscience and Human Behavior, LTC Awareness
Neuromarketing: Close to 81,000 Americans over the age of 50 have been hospitalized with COVID-19 so far. A new study out of Italy suggests that 6 months post-discharge, roughly 1/3rd suffer from ongoing neurological symptoms (eg memory, sleep, fatigue, myalgia). Could you make a stronger case for applying today?
Killer Story: How did I miss the story of the "senior living serial killer" who's allegedly responsible for 24 deaths (charged with 18 counts of capital murder), and under investigation for 100's more unsolved cases? Gruesome.
Age Before Beauty: I share many links from MedPageToday, but I can't recall seeing one which prompted so many comments like this op-ed, which asked, "Why not vaccinate these vulnerable Americans (ie people over 65 and those in nursing homes) before we vaccinate the young and healthy who are not on the frontlines?"
Delicious Weight Loss: For the fourth straight year, the Mediterranean Diet was ranked best overall, and easiest-to-follow.
Why Don't Scientists Trust Atoms? Because they make up everything!