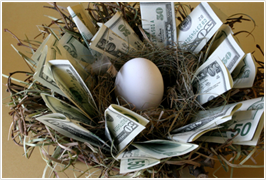 Long Term Care News - Week of July 6, 2020
Long Term Care News - Week of July 6, 2020
Posted By:
Stephen D. Forman
|
Categories:
Features & Benefits, Sales & Marketing, Research & Reports, Industry Trends & Forecasts, Miscellaneous Op-Ed, LTC Awareness, LTCA
With the release of Hamilton the Movie this week we all know that Eliza Hamilton founded the first private orphanage in the United States, but what did Harriet Tubman found?  Read on...but don't ask the dogs in the Weekly Breeder.  Lots of guilt and very little solid information.      
Safety First: LTC insurance can do a lot of things, but can it keep you alive? If staying clear of a nursing facility during a pandemic is our yardstick, then yes!
Achilles Heel: The Medicaid Planning sales pitch sounds great, until you remember that Medicaid itself is a safety net with no safety net.
LMND: With its $319M IPO in the rearview mirror, Lemonade is valued at $1.6B, and is now entering the pet insurance market.
Lunden Calling: Take a look at the Poynter Institute's new MediaWise Initiative, designed to educate seniors how to better distinguish fact from fiction online.
Beer O'Clock: Low-to-moderate alcohol drinking in middle-age or older adults is associated with better global cognition scores.
Trailblazer: Harriet Tubman's resumé is remarkable, but did you know she also founded a nursing home in 1908?
Weekly Breeder: What's the old adage about letting sleeping dogs lie? Cause dogs are terrible liars.