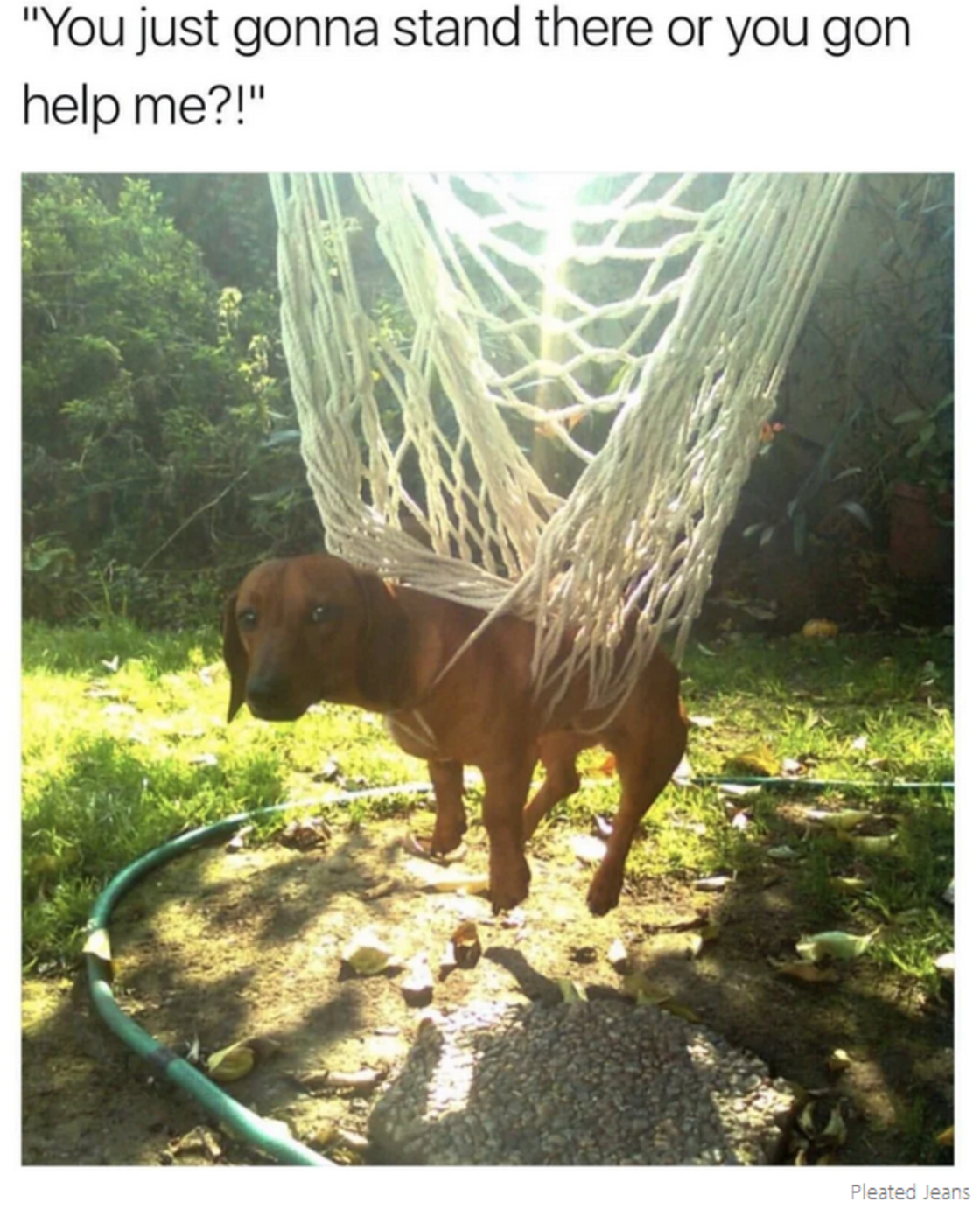 Long Term Care News - Week of June 22, 2020
Long Term Care News - Week of June 22, 2020
Posted By:
Stephen D. Forman
|
Categories:
Sales & Marketing, Research & Reports, Government & Public Policy, Case Studies, Miscellaneous Op-Ed, Insurance Professionals & Financial Advisors, LTC Awareness, Health & Underwriting
Books for the business minded leads off our weekly roundup of interesting news. For our bookend we're highlighting that dog to your left that's having quite a "Monday" kind of day to rival that famous cat who's hanging in there because it's almost Friday.  "Are you just gon stand there?"
Business Lessons from Famous Novels: Here are 10 famous novels that offer advisors great diversion and, without any added expense, actionable business lessons you can apply to your practice. How many have you read...?
Imagine all the People: The microphone is yours, AARP, tell us how you'd make over the LTC industry after coronavirus.
Howard's End: I've never heard of a broken record fixing its own scratches, which must be why Forbes' resident LTC columnist keeps making the same mistakes over and over again.
Another Headache: Here's another study linking migraine and dementia, but I'm not sure I've seen any which go beyond correlation.
Baby Steps: Results from this study suggest activities like gardening, taking a walk or washing the car just twice a week minimum is enough to counter age-related frailty.
Weekly Breeder: I got nuthin' this week but the hangdog little fella above.