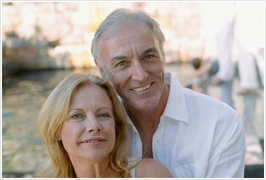 Long Term Care News - Week of November, 2020
Long Term Care News - Week of November 9, 2020
Posted By:
Stephen D. Forman
|
Categories:
Features & Benefits, Research & Reports, US Economy, Industry Trends & Forecasts, Technology and Social Media, Miscellaneous Op-Ed, Insurance Professionals & Financial Advisors, Neuroscience and Human Behavior, LTC Awareness, Health & Underwriting, LTCA
RIP Sean Connery.  Like Christopher Reeve, our heroes are mortal like us with all of the same real-life health challenges.  Perhaps it's a parting gift to others to see they're not alone, or a message to plan ahead for life's challenges.   
Impact Week: The Limited and Extended Care Planning Center is facilitated and promoted by NAIFA, and is proud to announce its inaugural virtual conference. Running over three days (12pm - 3pm each day, Nov 10 - 12th), attendance is open to members and non-members alike. The programming is wide-ranging, targeted to financial pros, and led by industry leaders.
Celebrity Misfortune: Many years ago, we used to say of Christopher Reeve, "No one could imagine Superman would need long-term care," but over time such stories grew so plentiful as to outgrow their usefulness. Add James Bond to the list.
Souvenaid: Interesting study about Fortasyn Connect (a drink that includes a formula of fatty acids, vitamins and other nutrients) which appears to slow early Alzheimer's decline.
SDOH: Increasing numbers of insurers now incorporate into underwriting what are called "social determinants of health" (eg zip code, educational attainment). But this author argues that we're overlooking a big one: health literacy.
On the Money: Producers are always on the lookout for pro-LTC insurance articles from third-party sources, so here's one from Money that says it's a great time to buy. (Bonus: the gif accompanying the article is super clever.)
Don't Overexert Yourself: We've been told that physical activity can help prevent dementia, but it turns out there's "good physical activity" and "bad," and they have opposite effects. Now you tell me...
Weekly Breeder: bunny!