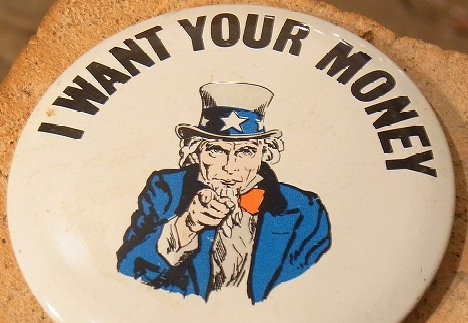 Long Term Care News - Week of September 1, 2020
Long Term Care News - Week of September 1, 2020
Posted By:
Stephen D. Forman
|
Categories:
Medicaid & Medicaid Planning, Medicare, Research & Reports, Government & Public Policy, US Economy, Industry Trends & Forecasts, Case Studies, Miscellaneous Op-Ed, LTC Awareness, LTCA
From Jedis to Pandas, this weeks news has something for everyone. Just remember, that payroll tax holiday, like all other holidays won't last...and there's that big bill at the end.  
Jedi Mind Trick: As Obi-Wan Kenobi might say, "These are not the causes of death you're looking for." On death certificates, dementia is attributed as an underlying cause 5.0% of the time: researchers suggest that number should be closer to 13.6%!
Hotel California: If it were a nation, California's economy would be the world's fifth largest. So it's notable that it's considering a first-of-its-kind "net worth tax," which would even follow residents for ten years after leaving the state. You can check out, but you can never leave...
Questioning Authority: Which presidential candidate would be better for LTC insurance? What's wrong with selling the "Medicaid Myth" if everyone does it? Hear how Steve Moses (Center for LTC Reform) answered these and other questions LTCA posed during a recent conference call.
Collusion Bombshell? The DOJ is alleging that Teva and other generic drugmakers colluded in ways from price fixing to patient allocation, among other counts. Years ago, I posted stories warning that generics (80+ percent of the market) don't necessarily drive prices down.
"That's Like, Your Opinion, Man": This week, Social Security's Chief Actuary Stephen C. Goss, ASA, MAAA wrote that eliminating the payroll tax on Jan 1st would permanently deplete DI Trust Fund reserves about 6 months later, and Old Age & Survivor's Trust Fund reserves two years after that.
Weekly Breeder: Eats shoots, and rakes leaves. Or is it eats, shoots, and rakes leaves? I can never remember...