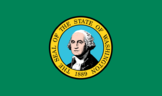 Washington State's LTC Trust Act
TRUST FALL | The Untold Story of Washington's LTC Trust Act
Posted By:
Stephen D. Forman
|
Categories:
Medicaid & Medicaid Planning, Government & Public Policy, Miscellaneous Op-Ed, LTC Awareness, Long Term Care Trust Act, LTSS
Six years in the making, Washington's Long-Term Services and Supports Trust Act was signed into law on May 16, 2019 by Governor Jay Inslee—and before the confetti reached the floor, it faced insolvency. Despite expert testimony regarding the Trust Program's significant loopholes and flaws, it continues apace, displaying early signs of becoming Washington's next "Big Dig." This is the story of how the Trust Program fell apart before collecting one dollar, and years before paying out a single penny.
THE GREEN CANARY
Washington is a canary in the republic's coalmine: her LTSS Trust Program is coming to your state. That's a promise from Caring Across Generations, which crowed after the Trust Act's passage, "1 Down, 49 to Go!" This enthusiasm was soon matched by the National Institute on Retirement Security, which couldn't wait to suggest using our pilot "as an example for other states or even a federal program."
We are at the cusp of a national movement, one in which at least five other states are developing reforms similar to Washington's, while another eight are being targeted with an "active on-the-ground presence" in support of universal LTSS. (i)
The tea leaves told us this was coming. After losing our industry's refuge for hard-to-place applicants in 2009 (ii), a groundswell ensued of broad, but misguided, support for the Class Act (RIP 2010 – 2013). The very next year, work began on what would become the Trust Act.
CONFIRMATION BIAS
"Preparing for the Elder Boom: A Framework for State Solutions" (January 2017) is vital to understanding how Washington finds itself mired in its current mess. Not only do its recommendations describe to a T what has become the LTSS Trust Program, but one of the report's consultants was Caring Across Generations' own Research Director Dr. Benjamin Veghte, formerly of the National Academy of Social Insurance, and true believer who now finds himself (can you believe the luck?) in the role of LTSS Trust Director. 
State Rep. Laurie Jinkins (D-Tacoma), the Trust Act's prime sponsor, beamed when asked about its passage ("there is no bigger bill"), but the rest of the interview includes answers most financial professionals would find cringeworthy ("I felt a little bit like people were saying, 'And more actuaries, and more actuaries...' and that's kind of like saying, 'And more lawyers, and more lawyers...'"). The Representative's interview reveals an honest individual sincerely moved to solve a problem, but too misinformed to solve it well.
Jinkins was not alone. The Trust Act was "sold" to legislators on the stern conviction of those who peddled misinformation. Readers need look no further than the text of the Act itself:  "The legislature finds that… the current market for long-term care insurance is broken: In 2002, there were one hundred two companies offering long-term care insurance coverage, but today that number is only twelve." Ugh. This tired and defective argument is by now a time-saver: a red flare shot into the sky to warn away an audience, "You're wasting your time here."
As economists have debunked ad nauseum, counting sellers is a useless way to measure the "viability" of a marketplace—and if it were, only the most cynical "fix" would be one that drowns the survivors so as to replace them with the State's solitary choice. As the old saying goes, you can have any color you like as long as it's black.
Legislators were led to believe the Trust Program would save Medicaid money. The savings will be scant: a decade from now, once it's whistling along, the Program is expected to save the State approximately $12.5m (about 0.31% of its $4b budget), according to the consultants hired by the State. Others put the net savings higher, at $1.2b over 30 years (avg of $40m per yr), but their assessment is no less brutal: "Charging workers $1 billion every year so the state can save a little more than $40 million each year is not a solid return on investment by any measure." (iii)
What's worse, Washingtonians are getting gouged. Since non-expansion Medicaid dollars are matched by the federal government on a $1-to-$1 basis—but Trust Program dollars are not—state residents will pay twice as much for their $36,500 in Trust Program benefits than they'd pay for the same $36,500 in Medicaid benefits. Right out of the gate, we're getting half the leverage.
Legislators chose to fund our universal insurance program by a regressive income tax in a state famous for boasting it has no income tax. (Technically it's a "premium assessment." The terminology is important—it's one of the pesky things that sent the Affordable Care Act to court: are we properly talking about a tax, a penalty, a mandate, or an assessment?) Unlike FICA and PFLM, employeesbear 100% of the brunt of this new tax under the Trust Program. Lawmakers defined wages broadly ("all remuneration paid by an employer to an employee"), then raised the ceiling on the amount of remuneration subject to the Trust Act tax from "same as PFLM" to "tax it all." (iv)
This approach was Washington's major departure from the Preparing for the Elder Boom blueprint above, which recommended against a payroll tax because those of lesser means feel it inordinately. Meanwhile, by awarding every beneficiary the same flat benefit, the Trust Program disproportionately overcharges higher-income wage earners. So, both lose. Truly the worst possible outcome.
Washingtonians can be tax-averse, and residents showed it during the November 2019 General Election when the payroll tax necessary to fund the Trust Program was put to a vote. (v) This Advisory Vote failed badly in 38 of 39 counties statewide (squeaking by in King County). Advisory votes in Washington are symbolic messages to the Capitol, but when we reached out to legislators for reaction to this lopsided defeat (63% - 37% against), we were met with silence. We were forced to involve the press, only to learn that Olympia laughed off the vote: "It changes nothing."
It's important to understand the goal was never really to shore up Medicaid—after all, more effective means exist. (vi) Chief among these strategies would be Congress limiting the largesse of Medicaid's discriminatory home equity exemption (no less than $603,000 in 2021) which has shielded the nest eggs of predominantly white homeowners while dependably sending America's Black and Brown residents to the front of the Medicaid line. For decades, LTC financing experts have pleaded that lowering this limit—massively out of step with our peers like Germany and the United Kingdom—would be the single greatest step toward preserving Medicaid's scarce resources as a safety net for the needy while galvanizing middle-and-upper class planning. But until the events of the summer of 2020, no one had been able to put their finger on why, exactly, elites from both sides of the aisle were reticent to take this common sense step.
HALF-BLIND
The Trust Program vigorously remakes Washington's insurance market—without voice from the insurance industry-- to the financial injury of residents. To appreciate the scale of the overhaul, it's taken the LTC insurance profession nearly five decades to grow its national inforce block of insureds to approximately 9m lives. In a little over 12 months, about 3.6m Washington workers will pay their first premiums on the state's mandatory plan, and three years after that, the first 3.3m will have become vested.
During the multi-year gestation of the Trust Act—whose statutory purpose is to create a literal "long-term care insurance benefit"— drafters established a 21-seat Trust Commission where no representative from, or having experience in, LTC insurance would be empaneled. Remarkable.
Stories followed of LTC insurance professionals volunteering to help, only to be ignored. Same with offers to assist Trust Commission breakout workgroups, or fill the Commission's vacancy calling for a claimant's representative ("we know a thing or two cause we've seen a thing or two"). We even heard from insurance carriers who could not get through to this rogue Commission, or get their calls returned.
Readers know we live in an age where expertise is no longer esteemed. As we testified before the House Health Care and Wellness Committee last February when warning of the Act's foreseeable pitfalls, our steady mantra regarding well-meaning stakeholders has been, "They don't know what they don't know." Three examples will illustrate the consequences:
Commission members made a stunning admission this month. They'd just learned about new variations on LTC insurance called "worksite" and "true group." Seems there could be some thorny intersections with the state's workplace-oriented LTC benefit. Who knew?

The Trust Program is defended, in part, on the grounds that it won't suppress private sales—but spur them. Akin to the Medigap market, "wraparound" products are envisioned for private LTC insurance. When Commission members were asked if they'd actually spoken with carriers, regulators, distributors or consumers about the feasibility of these plans, they were dumbstruck. (The ACLI sent a confidential letter to the Trust Commission this month expressing similar concerns.)
During its last open meeting, the public cringed in silence as Commission members "wordsmithed" a proposal to the point that it cancelled itself out—then voted unanimously to approve the resolution and forward it to the State Legislature. (vii)
This is the Trust Program's second shot. Its first attempt (HB 1636) stalled in the halls of Olympia in 2017 in a squabble over paying informal caregivers. According to an account by LeadingAge, the second go-around was a more formidible campaign. "One dedicated staff member from SEIU 775" [labor union representing LTC workers] began a public awareness campaign, including letters to the editor, testimony gathering, social media blasts, and legislative outreach. Coalition members built on the momentum, facilitating lobbying and bill writing. By the time the new version of the Bill (HB 1087) had been drafted, the "informal caregiver" wrinkle had been smoothed: to receive payment under the Trust Act, informal caregivers would first have to receive formal training (you'll never guess who's lined up to develop the curriculum, certify the instructors, and offer training courses). SEIU then wrote itself onto the Commission, and statutorily prioritized the development and expansion of the State's direct care workforce. Slow clap.
In the private market, a licensed producer like myself could be fined or censured for misrepresenting the quasi-insurance benefit the State is offering as qualified "long-term care insurance." It's more fittingly called "short-term care." A Commission member described the Trust benefit as "meager," while the Washington Insurance Department doesn't even approve LTC policy forms this skinny. As we'll read below, Commission members have a good reason for misleading the public, rationalizing it as "promoting consumer protection and public support."
But first, let's let talk about why Engrossed Senate Joint Resolution 8212 was on the ballot. 
THE WAR OF 8212
The Trust Program was born insolvent. Its statutorily-fixed payroll tax rate (0.58%) was tied to a model predicated on stock market-like investment returns (starting at 3.4% and rising over time). Without those returns, the tax rate will have to be higher (at least 0.66%, unless program modifications are made before launch). Here's the catch: Washington has a constitutional prohibition against Wall Street investments (the Trust Fund should have used a rate of return based on Treasuries, starting at 0.5% and rising over time). (viii) Did anyone know this? I like to think everyone knew this... or maybe no one did.
In any event, that's why ESJR 8212 appeared on the ballot: to request voters' permission for the Trust Fund to invest in the stock market.
But first, let's set the table and talk about CalPERS, which is California's Public Employee Retirement System and poster-child for state-managed LTC programs. You've probably heard of it—it was just in the news again, having self-approved a 90% rate increase. This will sit atop an 85% increase against which CalPERS is presently defending itself in a class action to be heard next March. Knowing they face "peak claims" twenty years hence, they are seeking to move fund assets into "private equity investments and lending" in an attempt to earn no less than 4.75%.
You don't say.
Even though ESJR 8212 was one of the most expensive measures on the ballot last November—outraising its opponents $585,000 to $0—you'd never have known it. The outcome would affect the pocketbook of every Washington employee going forward, but media coverage was absent. A respected  election tracker covering "major initiatives around the country" had a blind spot where 8212 was concerned.
Here's the thing: 8212's failure is almost unheard-of.
Having passed it themselves, when the Legislature refers a Constitutional Amendment to the voters for a rubber stamp, they get their wish 92% of the time, going 12 for 13 in the last fifteen years.
Not this time.
In light of the strong message from last year's Advisory Vote, and what the New York Times has dubbed, "an undercurrent of conservatism amid progressivism," you'd think the writing was on the wall. (ix) You'd be wrong: a renewed version of 8212 (dubbed 8200) is already on its way to next year's ballot.
Success has many fathers, but failure has just as many fingers for pointing blame. When Commission members wondered aloud why 8212 fell to defeat, they blamed a crowded ballot, poor messaging, an under-educated electorate, an unconvincing voter's pamphlet, and skepticism over Wall Street's volatility.One Commissioner questioned the strategy of sending the same measure back to the voters so soon, after they'd rejected it the year before. He was reassured it would benefit from a "low turnout election" as should happen in 2021.
Until the Trust Fund has the ability to take on greater risk to earn a higher interest rate, where do we stand? According to Director Veghte, the Fund's finances are nothing more than a "public perception" problem, wielded presumably for articles such as this one. (x)
Another Commissioner was less sanguine. If the $15b in unfunded liabilities could not be met, the Trust Program would have to cut benefits. On this point the group agreed: benefits are razor-thin as is, and further cuts would damage the credibility of the Program. Problems like these—self-inflicted though they are—worsen with time, not least because a new class of legislators would have to be brought up-to-speed, another election would have to be skipped (high turnout and all), and before you know it, you've lost too much time to make up. 
SALES 101: THE TAKE-AWAY
To understand the anti-competitive decision the Trust Commission made, we must first review a provision known as the "opt-out for private LTC insurance."
When the Trust Act was signed, it allowed private LTC insurance policyowners the freedom to "opt-out" of the Program—neither contributing to the payroll tax, nor sharing in the benefits.
Over the summer of 2020 the Trust Act was amended (SSB 6267), during which time legislators finalized hard dates for the "opt-out" window. Though they'd initially agreed to open enrollment on July 1st, 2021, that date was pushed back three months to October 1st, shortening the application period that ends on December 31st, 2022. Lawmakers were increasingly concerned about the alluring presence of the private market adjacent to the Trust Program.
By the fall, the Trust Commission was primed and on edge. Once Milliman turned in its latest findings in October (xi), Commission members had heard enough: they would recommend eliminating the private insurance exemption for all new shoppers, limiting it to policyowners with effective dates in the past. (xii)
Workers who didn't already own LTC insurance would have to buy the State Plan.
What alarmed the Commission in Milliman's report was a finding that 45 percent of employees (representing 75 percent of Washington's wage base) could obtain equivalent—or better—coverage on the private market for the same premium. (xiii) The Commission feared that allowing Washingtonians the liberty of comparison-shopping for just fifteen months was sufficient to bring down the entire Program for the next 75 years. (One presenter said the quiet part out loud: "If the word gets out that individuals or higher-income individuals can avoid participating in this program by going out and potentially getting a comparable plan in the private market or a really cheap plan in the private market, that's definitely going to put some pressure on the solvency of the program, both in the short-run and over the long-run." (xiv))
Let's pause a moment on this fact: it's telling.
For the apocalypse modeled above to occur, every single one of those employees (45 percent of the workforce) would have to apply for (and be accepted by) private insurance. Miraculous! But not in my lifetime...

According to Milliman, the "base rate" that generated the 0.58% payroll tax bakes-in a modicum of opt-outs. It accepts that 3 percent of employees (representing 10 percent of the wage base) will take their better deal on the private market (approximately 100,000 new applicants). Pulling this option is punitive for no financially necessary reason.

ESJR 8212's failure makes the Commission's decision even less tenable. When credited rates are low (as when the Trust Fund earns interest mostly from bonds), foregone premium assessments from opt-outs are less impactful. According to Milliman, the worst-case scenario modeled above (45 percent of workers choose private coverage) would raise rates 6 percent less than had 8212 passed.
In spite of this, the Commission voted unanimously to eliminate the comparison-shopping provision in the Trust Program.
The "broken" private market must not be so broken, after all.
By way of explaining her vote to take away the opt-out provision for private LTC insurance, one legislator on the Commission invoked "legislative intent." Fair enough: it's become a popular defense. But did she know I'd corresponded with her colleague who drafted the opt-out language, specifically to ask him what his intent was? (xv) Given the chance to answer my direct question (could new insurance applicants opt-out?), the Senator did not push back.
Heck, even primary sponsor Jinkins agreed to the private insurance opt-out, saying last year, "I don't like that amendment very much, but I agreed to see how it works."
That was then, this is now. The Trust Commission is already feeling the squeeze: for reasons no one can explain, the Program was enacted with the understanding it would offer 1st-day coverage, but was priced based on a 45-day elimination period. (And the Commission really wants 0-day.) Knowing they'll have to find the "points" to pay for this, and to cover a margin for adverse experience that's still not been factored into the tax rate, is it any wonder the Commission put the private insurance opt-out on the chopping block?
Their decision puts our state's thriving tech sector in the crosshairs. Young, highly-skilled, highly-compensated, mobile employees at companies like Amazon, Microsoft and Expedia are those most at risk of overpaying for a benefit they cannot use if they leave Washington. Stakeholders are conscious of this-- and that the Trust Program disadvantages gig economy workers, non-working spouses and partners, the underemployed and self-employed.
Throw in an economy that will be trying to dig itself out from a global pandemic, and it's not clear at all whether Washington's labor force will share the Commission's appetite for launching a compulsory program at this time. 
PARTNERSHIP PROGRAM
We believe strongly in public-private partnerships. We made this case to Sen. Patty Murray (D-WA) in 2017, flanked by a dozen producers, as well as ambassadors from several leading insurers. Three years on, the New York Times expresses a sentiment that's hard to disagree with: "The lesson of COVID capitalism is that big business needs big government, and vice versa." Which is why the state's rejection of private insurance is inexplicable. (xvi)
No one expects the Trust Commission or coalition members to know the intricacies of LTC insurance-- to draw conclusions from the Society of Actuaries' LTCI Pricing Study, or to appreciate the significance of Rate Stability regulations adopted by our state in 2009. It's forgivable (if distressing) that they don't know how many LTC insurance policyholders there are in Washington. (xvii)
That's what we're here for.
By "we" I don't mean me. Among the state's 194,000 licensed producers are an embarrassment of well-respected, insightful and creative LTC insurance professionals. Supporting these advisors are organizations as varied as NAIFA, NAHU, AALTCI and LifeHappens. For their part, the carriers have-- twenty years in a row now-- produced increasingly elaborate marketing campaigns timed to coincide with LTC Awareness Month.
One way to raise awareness would be to invest in legislative advocacy and governmental affairs at the state level to better influence public policy. After all, if anything came through loud and clear during debate over the Trust Act and the Commission's subsequent rulemaking, it's the time capsule in which the public remains frozen, as if all knowledge came from decades-old hyperbolic headlines, then hardened in place.
The last time wrap-around policies were offered (long elimination periods of 1 to 4 years), they were a convenience product of such limited use, it's possible fewer than a couple dozen cases were sold each year. (xviii) This time, the market will be different. When 3.6m insureds start paying for STC policies at the same time (initial benefit pool of $36,500), what might happen?
The State is planning on a publicity campaign beginning in 2024 to make residents aware of the new benefit they're about to vest for (only takes 3 years at the start). If the advertising emphasizes the adequacy of the State's 1-yr benefit, then few Washingtonians will see the need for supplemental "catastrophic" coverage. Or it may be the case that, for those consumers who were predisposed to buying LTC insurance, they'll be delighted to apply for it in the future at a steep discount (courtesy of having bought "core coverage" from the State). 
Not having a voice at the table means having no say in how this future unfolds. At this point, trying to "coordinate the benefits" of new private market products with the Trust Program could land somewhere between unwieldy and unworkable (though we will certainly have a front row seat to the drama).
The wheels are in motion, so the question falls to those of you in the other 49 states:
Will you make your voice heard? 
Endnotes
i. "We conducted comparative qualitative case studies across six states in various stages of developing or executing on reform initiatives including Washington State…").Of these (CA, HI, ME, MI, MN, WA), Take Action Minnesota will reportedly introduce a universal LTSS bill in 2021, while the California Aging and Disability Alliance boasts that it's "built a groundswell of support to ensure that a robust universal LTSS program is a key priority in the recovery from the pandemic. This work will continue into the next year…." (source: "Learning from New State Initiatives in Financing Long-Term Services and Supports," July 2020) Other states identified as having an "active on-the-ground presence" similar to that which lobbied support for Washington's Trust Program include CO, IL, MI, MO, OR, NC, NY and UT.
ii. "Your Next Sales Idea (#13): You Don't Miss a Good Thing Til It's Gone," Stephen D. Forman, 1/26/12. Since then, the declination rate for applicants under age 50 has risen over 200 percent (source: CLTC Digest, Q4-20).
iii. "HB 1087, to impose a $1 billion annual payroll tax increase on workers to create a new entitlement program," Erin Shannon. Legislative Memo, Washington Policy Center, April 2019.
iv. The taxable wage cap for Washington's Paid Family Leave and Medical Insurance program is tied to the taxable wage cap for Social Security's payroll tax ($142,800 in 2021). The Trust Act tax has no taxable wage cap.
v. "The legislature imposed, without a vote of the people, an additional wage premium for long-term care services, costing an indeterminate amount in its first ten years, for government spending. Should this tax increase be repealed or maintained?"
vi. The Trust Act includes a loophole that quashes any purported Medicaid "savings" (at best, the Act can decelerate Medicaid's growth.) According to Milliman's 2018 Report to then Legislature, "There is potential to generate savings to the Medicaid program if [the Trust Program] is designed as the first payer of LTSS." It was not: "Sec. 16. Any benefits used by an individual under this chapter are not income or resources for any determinations of eligibility for any other state program or benefit, for medicaid, for a state-federal program, or for any other means-tested program."
vii. The Commission wanted to recommend the Legislature permit Trust Fund investments in the stock market (ie amend the State Constitution)—with the understanding it would go before the voters in 2021. In their zeal to write the perfect resolution, Commissioners deleted the language which would permit Trust Fund investments in the stock market.
viii. "2020 Long-Term Services and Supports Trust Actuarial Study," Milliman Report, October 15, 2020.
ix. "…a single strong, focused disagreement can be enough to turn a voter against liberalism, especially if liberals seem uncompromising on that issue." ("How Liberalism Loses," Ross Douthat, New York Times, 5/25/19).
x. "Sure, I mean, it is true that there is no urgency from a factual perspective in terms of, because you're not actually, there is, in any of these scenarios, the trust has more than enough money to pay benefits through 2070. So it's not an urgent problem. But really the only issue is public perception." Ben Veghte, Commission meeting transcript, 12/03/20.
xii. It would exist in name only, by applying retrospectively to those fortunetellers with policies "purchased before 7/28/19." The "enrollment window" is for the convenience of the ESD to process applications for exemption.
xiii. Milliman conducted a quantitative analysis: it did not make a qualitative comparison between the State's pilot project and comparable private coverage. For example, some consumers will place an intangible value on the following benefits, which the Trust Program does not provide: portability outside Washington; coverage outside the United States; benefit increase options greater or lesser than the CPI; elimination period options; cash benefits; return of premium; shared care; partnership protection.
xiv. Commission meeting transcript, 8/04/20.
xv. The legislator said his intent behind the opt-out provision was to prevent "gaming of the system." The argument is meritless, and implies an incomplete understanding of how the Trust Program functions, but there's a more important point. If "legislative intent" were to restrict the opt-out to only those who owned policies prior to enactment of the Trust Act (July 28th, 2019), lawmakers had ample opportunity to correct the record-- including during the passage of SB 6267 (which focused on the opt-out provision). They declined. Now the Trust Commission believes they know better what was in lawmakers' hearts and minds.
xvi. To a limited extent, the insurance industry was consulted as part of the Trust Program, but the outreach was negligible. "Two major carriers" were interviewed in late 2017 concerning the feasibility of reinsurance / risk-sharing options-- neither of which made it to the next round.
xvii. In the final budget projections for the Trust Act, it was forecast ESD would receive 311,000 private insurance opt-out requests; there are approximately 180,000 LTC insurance policyholders in the state (source: Multiple Agency Fiscal Note Summary, 1087 2S HB AMS).
xviii. Since publication, I've been reliably informed that roughly 1,360 policies were sold nationwide in 2019 with a 1-year elimination period.