Our Leadership
Robert T. Forman
President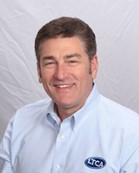 Based in Nashville, TN, Mr. Forman has spent the past 34 years focused in the long term care insurance market and currently serves as the president of Long Term Care Associates, Inc. With career beginnings as a long term care insurance agent he went on to build and manage a brokerage in excess of 3,000 producers.
Prior to joining LTCA in 2003, Mr. Forman rose to the position of president of Long Term Preferred Care (LTPC), formerly a subsidiary of Affinion Group and Cendant Corporation. LTPC was the largest independent marketer of long term care insurance in America with more than 200 affinity relationships including credit unions, alumni groups, and fraternal organizations. LTPC supported a sales force of over 300 career agents in addition to its brokerage.

Mr. Forman has participated in a variety of advisory roles to long term care insurers over the years including CNA, Allianz, and Genworth.

Gary D. Forman
Senior Vice-President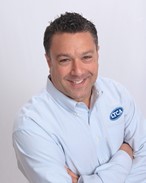 Gary Forman has been active in the field of long term care insurance for 29 years and currently serves as a senior vice president of Long Term Care Associates, Inc.
Prior to co-founding LTCA in 2002 Mr. Forman managed brokerage operations at Forman & Associates, Inc., a pioneering firm in the LTC Insurance field. He also holds the copyright to The Guide to Long Term Care Insurance for People with Medicare. While at LTCA, Mr. Forman's responsibilities have included the implementation of the company's remote sales and eMarketing platforms. Additionally, he manages the direct mail and online advertising programs.
Mr. Forman manages LTCA's affinity marketing program, liaisoning with over 40 alumni, credit union, professional, and fraternal organizations. He is also active in the management of day-to-day operations at LTCA.
Mr. Forman attended the University of Washington and resides with his wife and two children in Snoqualmie, Washington.
Stephen D. Forman
Senior Vice-President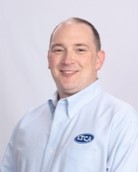 Mr. Forman has spent the last 30 years helping producers and clients plan for their future long term care needs. Although agents from all across the country seek his expertise, he is proudest that his own LTCA producers rank in the top 1% of Specialists nationwide, as recognized by AALTCI, our industry's trade group. Among his other accomplishments:

Co-author, "Advisor's Guide to Long Term Care Insurance" 2nd Ed. National Underwriter
Award recipient, "Industry Elite Awards: Category of Industry Awareness" National Underwriter 2016
Award recipient, "The 20 Most Creative People in Insurance" LifeHealthPro 2015
Presenter, Society of Actuaries (2015 Health Conference, 2015 Annual Convention, 2016 Professional Development Webcast)
Presenter, National Association of Health Underwriters (2016 NAHU Annual Convention)
Member, LTC Advisory Council, NAHU (2014 - 2016)
Member, NY State Partnership Redesign Task Force (2016)
Chair, "Sales, Distribution & Technology" Track, 15th Annual ILTCI Conference
LTC Insurance Expert, SeniorCare.com "Team of Experts" (2015 - )
Featured columnist, #1-ranked "LTCI Expert" ProducersWEB (2010 – )
Featured contributor, LifeHealthPro (2012 - )
Featured columnist, ProducerseSource (2011 - 2013)
Consultant to Congressional Research Service, "CLASS Provisions in the PPACA" (5/10)
Member, Committee to Re-design WA State 8-hr LTC Partnership Course Outline (2012 – 13)

Interviewed by LIMRA, TheBiz, ProducersWEB

Member, John Hancock Key Distributor Advisory Council (2009 – 2012)
Best of the Web Finalist, SeniorHomes.Com "Social Media Rockstar – Organizations" (2012 – 14)
Quoted in Kiplinger's Personal Finance "Make Sure Your Insurer Pays Up" (5/09)
Featured article in Agent's Sales Journal Special Issue "2010 LTCi Selling Guide" (9/10)
Citation as "LTC Expert" by National Underwriter (4/10)
Co-Sponsored study of RI Medicaid Reform "Doing LTC Right" by Center for LTC Reform (1/10)
Regional Representative, Center for Long-Term Care Reform (2008 – )
Member, American Association of Long-Term Care Insurance (2005 – )
BFA, UCLA, Magna cum Laude, 1991
Member, American MENSA (2012 - )
Mr. Forman is licensed to solicit insurance in 48 states and the District of Columbia, and is qualified to offer National Partnership and CA Partnership plans as well. He is married to the love of his life Sarah, a private tutor, who works with academically challenged students.