Carol Gordon Testimonials
"...within hours I had a phone call from Ms. Gordon. Materials were sent via e-mail and phone sessions were set up at convenient times for my schedule. When contact was made she was polite, professional, timely, and very direct in her presentation. She took extra time to make sure I understood the information and knew how to compare policies. When time came to write out the policy she went painstakingly through the process in detail, taking care to answer any questions and did not press for a quick close.
I was extremely impressed with her professionalism and thorough presentation. Please accept this correspondence as a letter of commendation regarding her skill and work ethic. Rarely do I find an individual so invested in their service and customer care as she. Thank you for hiring arid retaining good employees such as Ms. Gordon. She is a credit to the organization and her profession."
- Yvonne H.
__________________________________
"Thanks so much for the frequent updates throughout the process, and for reviewing everything so thoroughly with me. Another agent I spoke with before you only skimmed over the plan, and did not go into details of the policies, or the companies, or explain why one company was better than the other as far as ratings. You were so thorough and professional, ensuring that I understood all my options, and answering questions without 'steering'.
Thanks so much for your time and effort."
- Jane M.
__________________________________
"I wanted to take this opportunity to let you know how much I appreciate the time and effort you put into researching my long term care options. Thanks, too for explaining everything in clear terms I could easily understand. You were very thorough in explaining the pros and cons of each option, and were patient in answering my many questions. This could easily have become a frustrating process for me, but you made it a pleasure! I am also truly grateful for your recommendation that I move forward with the federal long term care plan. Doing so meant that you did not make a sale, and this speaks volumes about your integrity and commitment to your clients.
I am very grateful for having had the opportunity to work with you on my long term care needs."
- Dale J.
__________________________________
"Many thanks for all your help and flexibility in achieving this policy acceptance. Who knew when we started this journey where we would be now? Everything changed so quickly with one new diagnosis. The long-term home care assistance would have been of great benefit to us at this time I'm caring for Mike's needs. My policy acceptance has given Mike great comfort that his wife will be well taken care of into the future, even if he isn't here to do it himself. 
Feel free to share our story (names protected of course) to help others understand how this coverage can help protect their future."
- Mike & Becky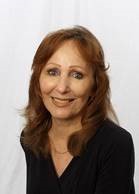 Contact Info:
Email: carol.gordon@ltc-associates.com
Cell: 919.641.3482
Office: 425.462.9500
Hometown:
Durham, NC
Licenses:
AZ, CO, FL, GA, IA, IL, IN, KY, LA, MA, MD, ME, NC, NH, NJ, RI, SC, TN, VA