Carol Guilbault Testimonials
"I found LTCA (Long Term Care Associates) online, and I really liked how their website listed their agents with bios and qualifications. I reached out to Carol Guilbault and she was very quick to respond to my email, which was critical for us. Not only is Carol quick at replying to her emails, but she's also reached out to me via phone and text, calling and texting me at the right times and when I needed her most. She quoted us multiple insurance coverage options and plan types from different companies, including hybrid policies, and she made great suggestions for us to consider when we were trying to figure out what we needed and what to pick. You can tell that Carol is very knowledgeable in her field because she's able to explain everything in different ways until you understand, and she was always able to answer all my questions and concerns. Another quality about Carol is how she worked endlessly to make sure we were taken care of; she's very competent and dedicated. I think Carol truly cares for the people she represents and I feel lucky to have found her. I highly recommend Carol and her exceptional service!" 
  -Senka A. (WA)
________________________
"Carol took the time to understand my needs, shared a range of options on policies and payment terms, and helped me quickly get everything set up. From our first call to having a policy in place took just a few contacts and only a couple hours in total to apply and get verified. I never thought I'd be this excited about an insurance policy. Carol made the entire process really clear and smooth with great communication throughout. She is a pleasure to work with."
  -Brian S. (WA)
________________________
"Carol was fantastic to work with for my long term care insurance needs.  The options could have been overwhelming, but Carol has an outstanding ability to narrow down the options quickly, presenting only those that met my needs.  Her experience is specific to long term care, which means she is very knowledgeable about each carrier's process and she has the relationships with them to get answers to questions early on.  Her communication is excellent throughout the entire process and the support team she works with is equally as organized.  Carol is professional, knowledgeable, personable and gets the job done.  I couldn't ask for anything more!" 
  -Ermie T. (WA)
________________________
"Carol is just simply wonderful. I was given Carol's name by a friend when looking for long term care insurance a few years back.  Talking about long term care insurance is not fun.  It's depressing actually thinking about your future, but Carol is patient, thorough and didn't at any time make me feel "less than" with all the questions I had. I also appreciated her not trying to oversell me on coverage.  She took time to ask questions about my husband and then worked to match the best policy for us.  What impressed me the most when collaborating with her was her honesty and her knowledge about long term care insurance.
When the long term care insurance debacle took place in WA in 2021, my 27 year old son was panicking wondering what he should do.  Carol took time to advise him on the best route for him to go, even though she knew she would be benefitting financially from that advice.  That speaks to her character, integrity and her desire to help navigate the LTC system.  Thanks again Carol for all your help." 
  -Lisa K. (WA)
________________________
"Carol was fantastic to work with for our LTC needs. Not only was she extremely knowledgeable about current plan options but was also patient with any questions we might have. Once we decided, she also went above and beyond making sure everything was scheduled and completed on a timely basis. Her responses were always quick making the process super easy. She even went above and beyond to help us save even more $$. If you're considering Long Term Care but not quite sure if it's for you, I highly recommend Carol and LTCA. They'll definitely make sure you find the best choice for your personal situation." 
  -Renee Q. (CA)
 ________________________
"Carol Guilbault is a pleasure to work with.  She is responsive and professional.  She answered all my husband's and my questions, of which we had many.  She clearly explained our different options for long term health policies and helped us navigate the application and approval process.  We are fully satisfied with the product we purchased."
-Amy L. (CT)
 ________________________
"Carol was a great listener, made good suggestions to meet our specific needs, Always responded to our questions Quickly, knows the Long Term Health Care industry inside and out, and overall, is a fabulous, trustworthy person.  I highly recommend working with her!"
  -Cheryl S. (CA)
 ________________________
"Carol...I really enjoyed working with you. You are patient, knowledgeable, responsive and straightforward. I would happily recommend you to any friend looking for long term care insurance. Thank you for being my agent!"
  -Mya R. (WA)
 ________________________
"When I was first considering Long Term Care Insurance, Carol Guilbault gave me a quick primer on choosing LTC insurance, explained the pros & cons of Traditional vs Hybrid plans, and converged on likely parameters of a plan that might be a good fit for my situation.  I was very impressed by her ability to communicate a huge amount of new information in a clear and understandable manner. Additionally, she was very helpful in securing quotes from competing companies and was very responsive in fielding questions that arose for me.  I never felt like she was trying to sell a policy, rather, I considered her an extremely well-informed ally who was enthusiastic about helping me make a very informed decision in choosing a LTC policy. It is hard to imagine a more knowledgeable, professional, responsive, and helpful guide and advisor for this process. I would wholeheartedly recommend a chat with Carol to anyone who is considering LTC insurance." 
  -Craig H. (WA)
________________________
"Extremely knowledgeable, immediately responsive and caring. Those are the three extraordinary qualities that you will benefit from if you are lucky enough to find Carol to help you with your long-term care insurance needs.  Long-term care insurance is complex but a very important part of long-term financial planning.  I have been a lawyer for 25 years and can say that rarely have I run into professionals with as comprehensive an understanding of their specialty as does Carol.
Carol was not the first long-term care insurance broker we met with in our decision-making process, but she was definitely the last.  No others even came close when it came to understanding our needs and tailoring an insurance solution to best fit those needs.  I admit to having reservations because we found Carol online and she was in a different state than my wife and me, but any concerns I had vanished in our first telephone consultation with her.
Carol not only exceeded our expectation of knowledge in her area, but she always found the time to explain all the different long-term care options, costs, and benefits of many different policies.  She even used weekends and evenings to respond immediately to our emails.  She honestly made this such a pleasant and wonderful experience.  Not only do I whole-heartedly recommend Carol to absolutely anyone interest in purchasing long-term care insurance, I believe it is a mistake to make any long-term care decision without at least having a consult with her first to ensure that you are making this important and costly decision with a full understand the policies that are available and which one will best meet your personal and financial needs.
Contacting Carol will be most important 30-minute investment you can make in purchasing long-term care insurance.  Thank you so very much for everything!" 
  -Stacy & Dave (CA)
________________________
"From my first conversation with Carol, I knew I was in good hands. I have thought about long term care insurance for a long time, and had a very high level, general idea about the options available. Carol guided me through everything taking a great deal of time with me to run various scenarios and discuss them with me at each stage, as we narrowed down the best options for me. In one word, she is simply OUTSTANDING! Carol took the time to understand my lifestyle, my financial situation as well as my preferences for my future care. I cannot say enough about my experience working with Carol. She was very quick to respond to my emails and phone calls. It really felt like she and I were a team and that she didn't stop until she found the best long term care policy for me. I highly recommend her to anyone who is serious about taking the next step in planning for their future." 
  -Heather K. (CA)
  ________________________
"I applied for Nationwide CareMatters through another agent earlier last year, but my application was denied due to some personal health issue. I was told by the agent I had to wait a year before re-applying. Fortunately, I found another agent, Carol Guilbault, who would not take "no" for an answer. With her expertise in the LTC insurance industry and personal connections, she defied the odds by securing me the same policy within just a month!
Throughout the whole process, Carol was personable, persistent, and professional. She was able to explain everything clearly to me and guided me every step of the way. If you are interested in getting a long-term care insurance plan, Carol Guilbault is the person to go to. I will recommend her to all my family and friends in a heartbeat."
  -Dongmei Z. (NY)
  ________________________
"My wife and I were discussing our long term care insurance concerns with our financial adviser and he recommended we contact Carol. We reached out to Carol and she was extremely helpful in guiding us through the process of obtaining long term care insurance. Carol is very knowledgeable about the process and options of long term care insurance. We were very grateful to have Carol with us every step of the way." 
  -Charlie K. & Carol B. (WA)
 ________________________
"Working with Carol Guilbault to establish my long-term care policy has been a very positive experience.  She thoroughly educated me on the complexities of the policies and shepherded my application through the complete process.  I felt her knowledgeable support every step of the way.  Her great sense of humor was a huge plus too." 
  -Sarah C. (CO)
  ________________________
"Carol was excellent to work with; she provided thorough consultation and support throughout the process for selecting the appropriate policy coverage to meet my objectives for long-term health.  When I first engaged, I was somewhat overwhelmed by the number of options available with the different benefits.  Carol was accommodating in narrowing the options that would best suit my situation. Additionally, Carol provided continued support until the policy was approved." 
  -Chad W. (WA)
  ________________________
"Carol was there when I needed her, 14 years after I purchased my LTC policy." 
  -Jeff H. (WA)
 ________________________
"Carol puts the client first by communicating options based on what we were looking for in a long-term care insurance policy. She is extremely knowledgeable and helpful in what plans best suit our needs and communicates well throughout the process. I appreciate her integrity and dedication to ensure we were completely satisfied with our decision." 
  -Laurie & Ron W. (WA)
 ________________________
"Carol has been very helpful during our shopping for LTC insurance. She is able to cut through a lot of complex information and highlight what benefits us most. She provided a variety of scenarios and quotes which helped make our choice much more clear and easy. She was always friendly to work with, too! We recommend her to anyone shopping for LTC insurance. Thank you, Carol!"
  -Carl & Karen J. (CA)
 ________________________
"Thank you, thank you, thank you! I really appreciate all of your advice and help!😊 You are the best!" 
  -Sharon & Bob C. (WA)
 ________________________
"I just wanted to share what a pleasure it has been working with you Carol. Thank you very much for making the process of selecting the right LTC insurance a breeze. Your patience and knowledge is much appreciated. I cannot stress enough the weight you have lifted off my shoulders, with your knowledge, assistance, friendliness and understanding. With my crazy travel schedule you were flexible and just made it work. I learned so much through this process and I will forever be grateful. Now I can breathe again knowing my mother is in great hands and has great coverage! You're the best! Thanks you!"
 -Lilibet W. (CA)
________________________
"I am indebted to you for your help!  The peace of mind that you provide with investigating and reporting to me where my policy stands, IS PRICELESS..."
 -Pam L. (CA)
 ________________________
"Needing long-term care insurance required by Washington State, I reached out to Carol Guilbault. Her service was timely, thoughtful, and thorough. I now have my policy and the reassurance that I will be covered during any health crisis and still maintain the inheritance I have for my children. My mother didn't have long term care insurance, but my aunt did. The amount of inheritance we missed out on because my mom had to pay full price is staggering. Hoping not to do that to my kids, and now it looks like I won't be in that position."
 -Carrie D. (WA)
________________________
"Purchasing Long Term Care insurance is a big decision, and a significant investment. For that reason, I wanted to explore all my options, and started by asking for quotes from a variety of agents and providers. Carol was the only one that without fail, was able to answer all my questions and take the time to clarify the differences between the plans. She promptly replied to my many phone calls, and answered in detail the long emails full of questions I sent her before making a decision. As I deal with elderly parents and their current care needs, I am painfully aware of the cost of paying for LTC out of pocket. Now that my policy is in place, I can rest a bit easier knowing that we have planned for our later years. Carol made the process painless, and I felt that I made an informed decision.  Respectfully..."
 -Jane S. (CA)
________________________
"Even though Carol is not officially our agent, she has agreed to help us deal with the issues we have had with our long term care insurer over the past few months. Carol has been awesome in the way she has handled our problems. She knows how to ask all the right questions to the claims department in order to get the maximum out of our policy, and she does it by being pleasant and persuasive at the same time. It's a joy to work with her and we consider ourselves fortunate to have her help. Anyone would."
 -Joyce & Saul (WA)
________________________
"Carol's questions are concise.  She is super knowledgeable, and did not overwhelm us with options.  We were able to save $1,000 on the annual premium because of her thoroughness in expediting.  She is a true pleasure to work with."
 -Steve & Dana (CA)
________________________
"I reached Carol through the University of Rochester Alumni Insurance Program. Soon after I described my current long-term care (LTC) coverage, Carol informed me that my coverage was excellent and that I should stay with it. Although she knew she would not be selling a policy to me, Carol continued to offer very helpful insights regarding LTC coverage in general and my LTC coverage in particular. She even spent time discussing my heath care coverage. I was impressed by her personability and her generosity with her knowledge."
 -Alan C. (CA)
________________________
"Carol is a breath of fresh air in a complex and difficult industry.   She explained all of our choices in detail and helped guide us to a policy that best met our needs and budget.  She sincerely wanted us to purchase a product that met our needs best and was not simply trying to make a quick sale. We are thankful for all of her help and guidance and have referred her to several of our family and friends.  She personally shepherded us through all the details, exams and medical paperwork needed to get this done.  She went far and above what we expected.   We appreciate everything she as done for us and highly recommend her."
 -Lori & Mark (WA)
________________________
"At 71 and 63 respectively, my husband and I have been shopping for long term care insurance. It can be terribly confusing!! Or, at least it was. I spoke with Carol Guilbault over the course of several days. She very generously gave me several hours of her time. It was incredibly educational and we were able to choose an excellent plan that suited all our needs. Carol is not only highly knowledgeable about all the important aspects of buying a policy, but she is warm, enthusiastic and - best of all - she returns calls immediately!"
 -Deborah C. (CA)
________________________
"Having all the facts prior to selecting the optimum long-term care insurance coverage to fit your unique situation is critically important.
If you have questions concerning long-term care insurance, be sure to contact Carol Guilbault at Long Term Care Associates in Bellevue.  You will be glad you did, as she is very well informed and very effective in presenting every important detail that you will need to know."
 -Al F. (WA)
________________________
"I met Carol when joining a local Small Business Round-table group, 10+ years ago and we hit it off instantly.  She is a dear person and an extremely professional business woman.  I, along with my husband,  have enjoyed a few get togethers with her over the years.  When I found myself in the position, earlier this year, of having to find a place for my elderly mother with dementia and the lack of planning she and my step-father had, for their long term care, I and my husband realized, we can't put this off OR leave it to our kids to make these difficult decisions.  We reached out to Carol inquiring about LTC and within hours she provided answers to our many questions and had several plans sent to us for review.  She gave us options based on what was best for us, not what might put dollars in her pocket.  Within 6 weeks we were covered with a policy designed to fit our future needs and have the comfort knowing we've planned for the future.  Carol made it happen, let us know where there may or may not be pitfalls and guided us through the process with ease.  You won't be sorry if you reach out to her for all of your Long Term Care policy needs"
 -Bill & Connie (WA)
________________________
"There is a certain stress that you deal with when you start to think you should investigate some long-term care insurance.  My husband had several different insurance licenses, so checking on insurance was never my thing.  When the time came for checking on the possibility of some long-term care insurance my husband had died, and I was on my own.  After checking on several options, something always didn't seem right.  I don't remember how I came upon Carol Guilbault.  She answered all my questions, always did the things that she said she would do to help me.  I have had my policy for several years now, and she continues to always respond promptly, she answers questions.  She is open, warm and friendly and for me that is a big thing!!"
 -Norma S. (WA)
________________________
"Getting a long-term care plan was something that my husband and I wanted to do, but we didn't know where to start. Carol was incredibly knowledgeable, thorough, and patient in educating us on all our options. Once we figured out what plan we wanted to go with, Carol guided us through each step of the application process—letting us know what to expect, filling out the forms, keeping us updated with status, and answering our questions. We now have our plan in place, and we couldn't be happier. Thank you, Carol!"
 -Jennine H. & Christian B. (CA)
________________________
"Carol was a delight to work with. She combined a thorough knowledge of long term care insurance options with a friendly, down-to earth personality making the entire process stress free. We highly recommend Carol to assist with anyone's long-term care insurance needs."
 -Mark & Maria (WA)
________________________
"When we last met with you to update our trust you referred us to Carol Guillbault to review our long-term care policy with Genworth. She gave us a thorough review and reassured us that our policy was indeed a good one. Each time, she has gone out of her way to help us, and has saved us a great deal of money and angst as well.
We feel an obligation, as well as deep gratitude, to Carol, who has worked so diligently on our behalf. Carol has told us that the best thing we could do for her would be to refer new clients seeking long term care policies. We are passing this information on to you, both to thank you for referring us to Carol, and also to suggest that you might consider referring some of your clients who are seeking long-term care policies. We have the utmost faith in Carol and feel she would do well by anyone else you might refer to her."
 -J & M Bell (WA)
________________________
"Honestly, I began my journey for choosing long term life insurance with trepidation.  I saw Carol Guilbault's name in a professional magazine.  Trusting that organization only listed quality agents, I took a chance on Carol.  This was one of the best decisions I ever made!  From the beginning, Carol gave us just enough appropriate information without overload and without any kind of sales pressure.  She was so knowledgeable, she was able to whittle our options down to 2 or 3 good plans after asking all the right questions.  Carol made herself available for conference calls which really helped us.  Her advice was appropriate and, in the end, she allowed us the space to make our decision.  Carol Guilbault is competent, professional, easy to work with and really just extremely good.    We are very grateful for her help and guidance in the potentially complicated world of long term care insurance."
 -Jennifer H. (CA)
________________________
"Carol was a pleasure to work with on our long-term health care needs. She listened to our requirements and clearly explained our options. She helped us navigate through pros and cons of all the options to come up with the best solution. After we chose our option Carol represented us with the underwriters to work through some issues and got us a positive ruling. Overall it was a great experience working with Carol to obtain the insurance we were looking for. She went the extra mile for us and kept us informed during the entire process."
 -Angela & Terence B. (CA)
________________________
"Carol J. Guilbault was simply wonderful to work with—thorough and clear with the information and comparative plans she provided, patient with my questions during our long conversations on the phone, and efficient when I was ready to apply for insurance. She guided me through the process, making it much easier, and gave me excellent advice. I ended up with excellent insurance. I'm so glad I didn't try to do this on my own, or with another agent. She's the best!" 
 -Jackie D. (CA)
________________________
"My husband and I were hit by a significant premium increase this year for our long term care (LTC) policies. The carrier offered several options -- by reducing our coverage we could reduce our premiums. I needed help deciphering which option would best serve our needs, so I called Carol Guilbault for help. She spent considerable time explaining changes in the industry that lead to the premium increase, then advised me about the advantages and disadvantages of each option the carrier offered.  I gained a better understanding of the LTC industry, and I feel very good about the option I chose. I am so glad that I called Carol!"
 -Mary H. (AZ)
_______________________
"What a relief it has been, getting someone to take the time to explain the complexities of Long Term Care Insurance! By listening and caring for my needs, Carol was able to guide me through the difficult  process of determining a course to take with the ever increasing premiums of my policy. She led me through several options, prompted me on how to get the information I needed from my insurance company and helped me determine my best course of action.
This is a very caring and concerned person who well deserves all the positive endorsements she receives. Thank you, Carol!"
 -Sandra C. (CA)
_______________________
"Just a note to say thank you so much for your patience and persistence in guiding me through all of the LTC options. I feel so much comfort knowing that this is finally in place and that we are financially protected at a time when we may need it the most. 
As a nurse, I see this need present itself so often with patients. Sadly, more often than not, no one has planned for LTC. Patients often then struggle alone to figure out how they will meet their own needs for assistance and care. Family members, IF they have willing and able ones, can often only do so much as they have their own lives, households and jobs to tend to. And they may live far distances away. Additionally, the tasks involved with such care are many times quite comprehensive and overwhelming, especially if it is a person requiring total care or is suffering from memory issues. 
It has been a pleasure working with you on this important part of our life plan. I wish that everyone would do this for their own peace of mind, and their family as well. Respectfully..."
 -Lauren S. (CA)
________________________
"It's been a pleasure working with you. I have very high praise for you because you educated us to the point where we were able to make a decision that we are comfortable with. You didn't push us one way or another. That is exactly the way to treat customers and we really noticed and appreciated it . I can certainly understand why you are so successful at what you do. I would definitely recommend you to anyone looking for LTC coverage."
 -Sue and Dom (CA)
________________________
"I have known Carol for about 12 years. She is an absolutely stellar advisor in the Long Term Care industry. There is no one I know who is more passionate, dedicated and knowledgeable about this subject matter. Planning for future or current Elder Care and quality of life have risen to the top of the priority lists of most of my clients and I have referred many to Carol to assist them with this challenging dilemma- how to insure for catastrophic illness or custodial or memory care if/when it impacts us or our loved ones. I encourage anyone with need for assistance in this practice area to call and consult with Carol!"
 -Thomas L. (WA)
________________________
"Carol was wonderful to work with. She answered our questions quickly, thoroughly, and thoughtfully. Ultimately we didn't find a policy that worked for us, but Carol was an excellent advocate who clearly puts her clients first, and I'm happy to recommend her."
- Chad B. (WA) 
________________________ 
"Carol Guilbault provided excellent advice and quality service throughout our efforts to secure Long Term Care insurance. We were completely new to this type of insurance, and she ably and patiently got us through the 'process thicket' and, much to our relief, with coverage in hand".
- Larry P. (WA) 
________________________ 
"WLFB is an Investment Advisory and Financial Planning Boutique in the Seattle area. We have a risk management practice as one of our services. We have specialists in life, disability income and long term care. Since 2007 we have had an exclusive relationship with Carol Guilbault. We are believers in long term care and ask that all clients consult with Carol. To say we have been pleased with the level of competence and attention to our clients is an understatement! Once we make the referral, Carol steps up and contacts the client, completes a data gathering session and then quotes the case. I always check back with the client to make sure THEY are following up as I know Carol will. I could not say enough good things about how well we and our clients have been treated"
- Mark A., Registered Investment Advisor (WA)
________________________
"As a long term care specialist, Carol has helped my mother, sister and me understand in simple terms long term care insurance.  Carol placed us with the right products for our needs and my mother was able to collect on her benefits for over 4 years saving thousands in care costs.  Carol has been responsive to any ongoing questions or servicing needs and I highly recommend her for all of your long term care insurance needs."
- Rob R. (WA)
__________________________
"There are only a few people we would trust with our decision about my Long Term Care. It is a scary topic with so many conflicting choices.  Carol took those fears on and gave us a clear plan which has made us rest easily. She extended herself to learn about us and help us make the best choices. I have and would HIGHLY recommend her."
- Betty N. (CA)
_________________________
"If you want long term insurance I would highly recommend Carol Guilbault. Down to earth, sincere and caring and a real pleasure to work with. She is a professional who truly loves her career and helping people."
-Steve G. (WA)
__________________________
"Many thanks for your excellent advice, something we would not have figured out ourselves. I commend you on your honesty, helpfulness, and knowledge, qualities that are not often evident in persons representing companies. I will be letting my group know about how helpful you were and what a valuable service you provided us.

Again, much thanks for all the information and guidance."
-DA (CA)
__________________________
"Carol is a very conscientious, knowledgeable and professional LTC Specialist who went above and beyond my expectations in assisting me from start to finish. Unfortunately, due to my particular circumstances I chose not to participate in a LTC plan at this time. Be assured Carol will thoroughly assess your needs and present the best possible LTC solutions."
-Penny H. (CA)
__________________________
"Carol took us from 'What About Long Term Care?' to the perfect coverage for us. She was a patient guide along the journey, helping us understand options and making sound recommendations based on our unique circumstance. Once we decided what we wanted, she was a 'bulldog', shepherding our application through the underwriting process. As a great communicator, Carol kept us completely up to date on where we were in the process and was our tireless advocate. This would have been a confusing and frustrating voyage without Carol as our guide."
-Jeff D. (OR) 
__________________________
"For knowledgeable and readily accessible help, it doesn't get any better than Carol. My Ivy League alma mater referred her to me and, as usual, they found the very best! I couldn't be more pleased with her personal care and professional service (especially since I know I am not always the easiest to please!!)"
-Susan K. (CA)
__________________________
"When one tries to find LTC it is wonderful beyond words to find one who knows the entire industry, where it is going and can find the perfect fit, explain the details and as we have found out over seven years later when we had questions, Carol Guilbault was there to help us out again. We believe her to be the finest possible industry representative and are extremely happy to have found her."
-Ronald L. (MT)
__________________________
"Great!! Thanks for letting me know! And thank you so much for all of your help!! You are so knowledgeable and helpful! I appreciate all that you did for me! Thanks again for everything! Best..."
 -Barbara M. (CA)
________________________
"Our trust attorney recommended Carol Guillbault to us. We asked her to review our thirteen-year-old long term care policy. Acting as our agent, she applied her wealth of knowledge in providing us with some clear options going forward. Her service was fast and thorough, and afforded us real peace of mind. We recommend her highly."
-The Bells (WA)
________________________
"Thank you so much for connecting me with Carol Guilbault!  She is a wonder.  Just asked all the important questions and went to bat for me.  She actually included me on one phone call to the insurer and did a masterful job of moving the conversation. When the "right" answer wasn't forthcoming she moved up the organization, using relationships that she had.  It is all about relationships, isn't it.  Thank you for sharing yours with her with me.
She called yesterday to say that she had succeeded in getting agreement to reinstate me without having to go back through the underwriting process.  Today she helped prepare a letter to move the process along and she has offered to follow-up to ensure all goes well... 
So thanks again for taking care of me.  Like you, I now know where to tell people to turn if they are interested in LTC!!"
-Jerry
________________________
"Carol Guilbault explained LTC insurance in general, giving us a clear understanding of the main types of LTC insurance, even answering questions we didn't know to ask!  Through insightful questions and careful listening she narrowed down what our needs and wants were, then went into detail, explaining the pros and cons of a number of good options. She led us through the policy application process, stayed on top of the details, informed us of the progress and congratulated us on its completion.  Her personable and professional help selecting a tailor made LTC insurance policy for us has given us both great peace of mind. We highly recommend working with Carol! "
-Tracy & Dieter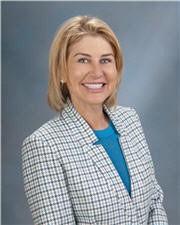 Contact Info:
Email: carol@ltc-associates.com
Home Office: 425.641.8502
Mobile: 425.736.0307
Hometown:
Sammamish, WA

Licenses:
AZ, CA, CT, DC, ID, NJ, NM, NY, OR, VA, WA
Certifications:
National Partnership Compliant
Certified in Long-Term Care (CLTC)