Juliana Schiff
LONG TERM CARE INSURANCE SPECIALIST
Testimonials: See what people are saying about Juliana 
Juliana Schiff began her career in health insurance at Blue Cross Blue Shield of North Carolina (BCBS-NC) where her mission was to find excellent quality insurance protection for her clients. In 2001, when her dear friend had a stroke at the age of 53, Juliana learned that major medical insurance provided limited coverage for her recovery. Shortly afterward, her father-in-law underwent surgery after a fall, and became bedridden for three years, exhausting his entire life savings.
Once Juliana learned how long term care insurance could help people and their families, she developed a passion for it. Representing a variety of carriers in multiple states, Juliana is careful to find the best solution for each of her clients, whether a stand-alone plan, hybrid product, or short-term care. Owing to her knowledge gained over years of experience, Juliana prides herself on making the process simple, secure, and comfortable for her clients.
Juliana's three adult children and two grandchildren are an abiding source of delight. When not assisting people with their retirement planning, Juliana enjoys traveling and camping with her partner, George, and running and walking with their dog, Layla.
If you are a financial advisor interested in partnering with Juliana, she would be delighted to hear from you at juliana@ltc-associates.com.
Juliana's Downloads
Professional Bio | Worksite Guide | Consumer Guide | Tax Guide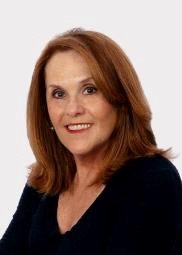 Contact Info:
Email:
juliana@ltc-associates.com

Mobile: 919.272.1443 
Office: 919.870.6575
Hometown: Raleigh, NC
Licenses:
AZ, DE, FL, GA, MA, MD, NC, NJ, OH, SC, VA