Larry Selix
LONG TERM CARE INSURANCE SPECIALIST
Larry's career of helping clients plan for long term care spans over 20 years, including honors from several of the industry's most prominent insurance carriers. By 2005 his experience had served to win him an invitation to join the team of specialists with LTCA. Most recently in 2009 he was honored by the American Association for Long Term Care Insurance among Washington's Top 10 LTCi specialists, an honor he repeated in 2012.
Based out of Longview, WA, Mr. Selix believes each client should make an informed decision when it comes to planning his or her future, and should have access to a broad portfolio of top-rated carriers. His experience has taught him that each client's circumstances are unique and can benefit from professional guidance to help them make the "Best Choice".
Thousands of clients have relied upon his guidance over the years, as well as his peers in the financial services industry. Many large organizations such as the American Society for Clinical Pathology and iQ Credit Union endorse and rely upon Long Term Care Associates to advise their members when it comes to their long-term care planning needs.
Mr. Selix is licensed to solicit insurance in multiple states and is qualified to offer National Partnership plans as well. He is married to his wife of 40 years, Barbara, an elementary school teacher.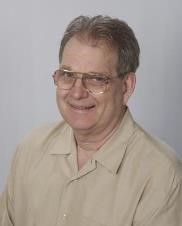 Contact Info:
Email: larryselix@outlook.com