Rich Levine
LONG TERM CARE INSURANCE SPECIALIST
Rich's career of helping clients plan for long term care spans over a dozen years, beginning in his native state of Connecticut before branching out across the US. By 2012 his experience and excellent reputation had served to win him an invitation to join the team of elite specialists at LTCA, whose agents were honored by the American Association for Long-Term Care Insurance by ranking in the Top 1% of all LTCi producers nationwide (2010, 2011).
By virtue of his affiliation with LTCA, Rich has been able to capitalize on the advantages of multiple top-rated carriers and can uniquely tailor solutions to each of his clients' needs. As the endorsed provider of LTC insurance information to groups as varied as the American Society for Clinical Pathology and Tulane University Alumni Association, LTCA provides its agents with an opportunity to share their knowledge with concerned individuals from all over America.
Connecticut and National Partnership certified, Mr. Levine has also served as advisor to financial planners, elder law attorneys, and businesses. He remains proudest of his work with individual families, where he's been successful in helping remove the financial and emotional burden associated with a devastating long-term care event.
With his wife Judie, he has three children and five grandchildren. Rich has coached both soccer and baseball, and has been a member of the local hockey board. For the past several years, Rich has volunteered his time to the Alzheimer's Memory Walk, and the Cancer Association.
If you are a financial advisor interested in partnering with Rich, he would be delighted to hear from you at rich.levine@ltc-associates.com. 
Rich's Downloads
Professional Bio | Worksite Guide | Consumer Guide | Tax Guide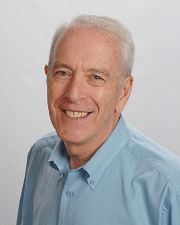 Contact Info:
Email: Rich.Levine@ltc-associates.com
Local: 860.651.9976
Hometown:
Simsbury, CT
Licenses:
CT, FL, MA, MI, NC, NJ, PA, RI, VT
Certifications:
National Partnership Compliant
CT Partnership Compliant