Rob Cohen Testimonials
"We cannot thank you enough for guiding us through our lengthy process of acquiring LTC insurance. Not only do you have extensive knowledge and experience, the level of customer service you provide would best be described as excellent. You are one of the nicest people one could hope to meet and we would not hesitate to recommend you to those looking for a LTC insurance specialist."

- Jim & Lorraine K.
_____________________________
"We are so thankful for you taking the time to research and then patiently explain everything to us.  It is awesome doing business with you!  Steve really enjoyed talking with you and kept commenting about that for the rest of the day.  As to "buyers remorse" today?  No, I think it's more a relief that we are taking action to deal with a very real possibility and that it's a much wiser choice than the alternative."

- L & Steve
_____________________________
"Thank you for ALL you did to make this happen.  As a former insurance industry employee, I recognize that your level of customer service sets a high bar that many agents do not attain or even attempt to attain.  You also made this process enjoyable and efficient with your ability to balance professionalism and personal attention."
 - Cindy
 _____________________________
"We are so grateful for all your efforts with both our disability insurance as well as LTC.  You truly went above and beyond in terms of time, commitment and effort in what was a complicated situation. You persevered and did not give up and got us the coverage that we needed. With your attention to detail and in depth knowledge of your field, we know that you were the right person for the job.  May you continue to help many more people the way you did us."
 - Dr. Y & Dr. A
 _____________________________
"Thank you for your terrific help! You have indeed steered me through some rough waters. I feel honored, proud and just plain lucky to have this insurance. Here's initial evidence that it's the perfect fit—I slept like a baby last night. 
Things are well under control with long-term care, so I'm ready to start looking at life insurance. $100,000 strikes me as the right coverage."
 - Doug W.
_____________________________
"October 2016 arrived and both my wife and I are now covered for LTC Insurance at a preferred health premium and a spousal discount. Over the months, I got to know Rob very well and appreciate his personal efforts on our behalf. If you need LTC insurance and want a thorough experience, he is the representative to have on your side. My wife and I would recommend Rob in a heartbeat. He has without a doubt the knowledge and experience to guide you through the process. In addition, you can also Google him for additional background information.
By the way, the other item you needed to know that I learned about LTC insurance is to apply while you are healthy. LTC insurance companies are becoming very strict in their health assessments for LTC Insurance approvals."
- Susan and John S.
_____________________________
"It was a pleasure working with you - you were always prompt, understanding and interested in our family (current and past). You explained the various long term care insurance options clearly, and took the time to answer any questions."
- Chris and Bob B.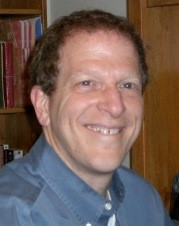 Contact Info:
Email: 
rob.cohen@ltc-associates.com
Office: 610.520.2351
Toll-free: 800.582.4204
Fax: 610.520.2356
Cell: 610.613.9594
Hometown:
Philadelphia, PA
Licenses:
AL, CT, DE, FL, HI, IN, MA, MD, ME, MI, MN, MT, NC, NJ, NV, NY, OH, PA, SC, TX, VA, VT, WI, WY
Certifications:
Certified Public Accountant (CPA)
National Partnership Compliant
Certified in Long Term Care (CLTC)
Recognitions:
Honored as one of the Top 20 
LTC professionals in the USA, and #1 in PA

Source: American Association for Long Term Care