Carol Gordon, LTCP
LONG TERM CARE INSURANCE SPECIALIST
Testimonials: See what people are saying about Carol
Carol Gordon's entry into the world of extended care began suddenly when her 19-yr old cousin suffered a debilitating stroke, but it lasted continuously through 2016 supervising her mother's daily facility care. For over 20 years, Ms. Gordon has perfected a blend of independent planning with objective, unbiased information in order to provide nationally-recognized counsel to her clients.
A fierce student of the industry, Ms. Gordon has not only acquired many of our most distinctive accreditations, but she has also earned the right from the state of North Carolina to teach the topic of Long Term Care to new agents as well.
Carol catapults this focus on education to her clients, whom she believes are best served by being informed. Through her guidance, her clients learn whether insurance is an appropriate solution, and if so, how to purchase only the "right" coverage for their needs. In some cases, Carol finds that increasingly popular "hybrid" products—combination life + long term care or annuity + long term care—may be the most suitable solution.
Today, Carol resides in Durham, NC where career and family are her life's focus. When not spending time with her beautiful granddaughters Olivia and Clara, she enjoys shopping, dancing and reading.
If you are a financial advisor interested in partnering with Carol, she would be delighted to hear from you at carol.gordon@ltc-associates.com.
Carol's Downloads
Professional Bio | Worksite Guide | Consumer Guide | Tax Guide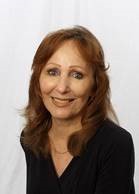 Contact Info:
Email: carol.gordon@ltc-associates.com
Cell: 919.641.3482
Office: 425.462.9500
Hometown:
Durham, NC
Licenses:
AZ, FL, GA, IA, IL, KY, LA, MA, MD, ME, NC, NH, NJ, SC, VA