Carol Guilbault, CLTC
LONG TERM CARE INSURANCE SPECIALIST
Testimonials: See what people are saying about Carol
Carol's career as a long-term care (LTC) specialist began in 2001 as a Field Representative for Genworth Financial (at the time GE Capital). It was an auspicious start, as the company recognized her expertise and aptitude for helping clients by awarding her "Rookie of the Year."
Shortly thereafter, she was invited to join a successful independent LTC agency. In 2008, Carol established her own brand—LTC Simple. By 2010, she'd achieved the #1 ranking among all LTC insurance agents in Washington state. Today she remains one of the top producers in the United States, having also acquired the respected professional designation of CLTC (Certified in Long-Term Care).
Carol helps clients nationwide from California to New York to protect themselves from the financial and logistical strains of extended care. Offering traditional and asset-based plans (also known as hybrid or linked benefit plans), she explains both the basics and nuances of each. Her expertise as a field underwriter consistently results in above-average policy issue rates over 80 percent. All this is done patiently, yet efficiently, and with a true sense of professionalism and caring.
Carol's portfolio includes most of the leading independent LTC insurers such as Mutual of Omaha, National Guardian Life, OneAmerica, Nationwide, Securian, John Hancock and Lincoln Financial, allowing her to choose the best plan for each client's individual needs. She helps her clients make informed decisions, stands by them from start to finish, and remains a loyal advocate.
Through LTCA, Carol works closely with the members of over 50 Alumni Associations such as Brown University, Boston College, Duke University, and the University of Pennsylvania as their LTC Insurance Specialist.
Carol lives in the beautiful Pacific Northwest with her husband Mike, where she enjoys skiing, yoga, and her two golden retrievers, Simon & Gabe.
If you are a financial advisor interested in partnering with Carol, she would be delighted to hear from you at carol@ltc-associates.com.
Carol's Downloads
Professional Bio | Worksite Guide | Consumer Guide | Tax Guide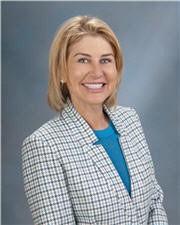 Contact Info:
Email: carol@ltc-associates.com
Home Office: 425.641.8502
Mobile: 425.736.0307

Hometown:
Sammamish, WA
Licenses:
AZ, CA, CT, DC, ID, NJ, NM, NY, OR, VA, WA
Certifications:
National Partnership Compliant
Certified in Long Term Care (CLTC)