Edna Martin Testimonials
"I worked with Edna Martin to acquire a long-term care policy and she was exceptional in her communication and customer service. I felt valued as a customer and she did everything that she could to get me a policy that met my needs. I would recommend her and LTCA to anyone in need of a long-term care policy."
- Herbert B.
________________________________
"In 2008 I was looking for a long-term-care policy to cover me and my wife. We were in our early 60's and in good health. We had been turned down by a national insurance carrier with which I had a long association and with which I maintained two life insurance policies.
I contacted Edna Martin at Long Term Care Associates. She came to our home and spent an afternoon talking about options. We ended up buying a Genworth long-term-care policy which covered both of us, thinking that it would be many years before we would need the coverage. However, just three years later, my wife was diagnosed with terminal cancer. She was in Hospice care at home with a full-time Certified Nursing Assistant to care for her during the day while I kept working to maintain our health insurance through my employer.
After 10 months at home my wife passed away peacefully with me and my daughter at her side. The Genworth LTC policy was a financial lifesaver paying out over $35,000 for the full-time CNA nurse. Genworth and Edna Martin were wonderful to work with at a time that was very stressful! Since my wife's passing I have continued to maintain the Genworth LTC policy on myself. Thank-you, Edna and thank-you, Genworth!"
- Steve C. 
________________________________
"As most things in life, making the decision to undertake a quest is the easy part, but reaching your goal takes patience and a guide. One does not reach the top of Kilimanjaro without a trusted guide who has made the journey many, many times before.
The same can be said for the quest for long-term healthcare coverage. Sifting through the multitude of claims and counter-claims, benefit options and riders, payment plans and distributions is a daunting task, to say the least, and requires an agent with a practiced eye and an intuitive, compassionate heart and a brokerage firm of unparalleled integrity and commitment.
Edna Martin led us through the jungle of compound inflation and elimination period riders, through the cold harshness of premiums versus maximum monthly benefits and policy limits, across the boulders and chasms of medical questionnaires and appeals, to the ultimate ascent to peace of mind and contentment, knowing that our future long-term healthcare needs would not prove an overwhelming burden to ourselves or our children.
Without the exemplary skills, patience, resourcefulness and understanding that Edna brought to our quest, we would never have reached our goal of a tranquil heart and we would still be languishing in the jungle of indecision, frustrated, bereft and lost. Thank you, Edna, for working so steadfastly and skillfully with us, for guiding us to that golden moment when the acceptance letter and policy arrived in the mail. And for your unflinching commitment to be there, no matter what the future may bring. The view from the top is magnificent!!"
-Michael R.
________________________________
"I had been thinking about such a policy over the past ten years or so but never knew where to go or who to talk to for reliable information. And then, lucky me, you answered my call! You are so knowledgeable concerning the various policies and plans. You thoroughly explained them all in every little detail and you told me honestly what to expect. Although the process was long (mainly because I asked so many questions), and at times overwhelming, you guided me through it all with kindness and encouragement so that I could decide with confidence which LTC policy was best for me.

I now have peace of mind knowing that whatever the future holds for me health-wise, I will not be a financial burden on my family.

So, Edna, thank you again. It was my pleasure to work with you and to be treated in such a professional manner. All my best to you."
- Anne R. 
________________________________
"It has been a year since I was able to obtain a long-term care policy and I remain deeply appreciative of Edna Martin's superlative skills and efforts in making that a reality. My husband continues to refer to her as a magician.
I was pessimistic about my chances of getting a policy at age 65 with a few chronic health conditions that might be perceived as "stoppers" to potential insurers. Edna was able to find two companies that did not reject even looking at my application. She spent a great deal of time discussing my medical history as well as the many rehab and fitness activities in which I had engaged to manage health issues and maintain a high level of fitness. She helped me highlight the positives of my profile and coached me throughout the application and health-screening process to obtain a policy that best fit my needs; she helped me identify the critical factors to consider in a policy and to make a wise choice among the alternatives.
Having this policy has reduced my anxiety about being a burden to my family in the future. I will always be grateful to Edna for making this possible; her competence, persistence, patience, kindness, and good humor throughout what was a protracted long-distance process was remarkable."
- Cheryl B.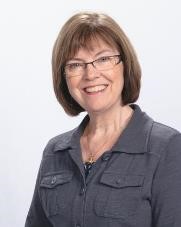 Contact Info:
Email: Edna@ltc-associates.com
Local: 360.930.8344
Hometown: Poulsbo, WA
Licenses:
AZ, CT, DE, IA, MA, ME, MI, NH, NJ, NY, OR, TX, WA
Certifications:
National Partnership Compliant
NY Partnership Compliant
CT Partnership Compliant