Robert "Mac" McClure
Long Term Care Insurance Specialist
Testimonials: See what people are saying about Mac
Robert McClure, or "Mac" as he is better known, has spent over twenty years helping families protect themselves from the crippling effects of long-term care. An economics graduate from the University of Georgia, Mac has learned to simplify complex financial concepts, an approach which has won him repeated referrals from satisfied clients.
In his consultations, Mac relies on a stable of leading carriers from which to design affordable and sensible LTC plans. Known for his warmth and Southern charm, Mac has become one of the country's most well-respected specialists by listening carefully to his clients' needs and solving their problems with creativity.
Married for nearly 40 years to his wife Georgia, also an LTC Insurance Specialist, three of the couple's five children have followed in their parents' footsteps and specialize in the field of long-term care planning as well.
If you are a financial advisor interested in partnering with Mac, he would be delighted to hear from you at rmcclure@ltc-associates.com.
Mac's Downloads
Professional Bio | Tax Guide | Worksite Guide | Consumer Guide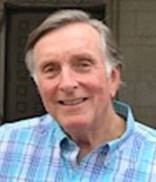 Contact Info:
Email:
rmcclure@ltc-associates.com
Office: 813.293.9899

Hometown:
Tampa, FL
Licenses:
AL, FL, GA, KY, LA, ME, MI, NC, OH, SC, TN, TX
Certifications:
National Partnership Compliant