Richard Wierman Testimonials
"At age 54, my wife and I decided it was time to educate ourselves on Long Term Care Insurance. A google search brought us to LTCA. I entered some information and I was contacted by Rich Wierman. While I was initially skeptical of the remote aspect of the discussion, the entire process could not have been more pleasant.
Rich was always responsive, objective, and transparent with information. When it came time to viewing cost options, he shared his screen with me and I could see the prices change as we looked at different options. That was very helpful. I asked to see a sample policy so I could read the policy forms. That was e-mailed to me within minutes. Once we moved to application status, it took time with getting all the medical records together but Rich and the LTCA staff kept us apprised along the way. I highly recommend Rich and LTCA for anyone looking to educate themselves on this product. "
- David H.
  ________________________________
"As I prepared to seriously discuss Long Term Care insurance, I expected the worst: High pressure sales pitches, unintelligible jargon and cookie-cutter solutions. My experience with Rich was the exact opposite. He took the time to learn about me and my needs. Rich made sure that we worked together to find my best option by listening carefully to my specific goals. He also asked questions to make sure we had considered every factor that might influence my policy selection.
Thanks to him and his boundless patience, I completely understood the types of policies that are available, their differences, similarities, pros and cons. He was genuine and honest and incredibly knowledgeable. I never felt that we was rushing me to make a decision. And, when I was ready to make one I was completely confident that I was doing the right thing.  What was even more remarkable is that he helped me see that my best choice was not the insurance product he sells. This type of integrity is rare and is why I will highly recommend him to anyone I know who is looking for Long Term Care insurance."
- Holly I.
  ________________________________
"We recently had the pleasure of working with Rich Wierman on the purchase of Long Term Health Insurance.  Rich was simply amazing!  He was professional, honest, knowledgeable, personable, kind, and provided us with excellent information.  He was prepared in advance and the presentation was extremely well done.  He answered all of our questions (and then some!).
We felt that he sincerely cared for us as potential clients and would highly recommend him to anyone interested in looking into LTC.   The experience was top notch - obviously because of him! Thank you, Rich!"
- Michael B.
  ________________________________
"Thank you for all your help. You are one of the most conscientious, knowledgeable and simply nice people I've worked with in a long time.  You really are the best. I couldn't imagine navigating this process solo."
- Liz L.
  ________________________________
"Thank you so much for all your effort in providing guidance and direction in selecting a long term care policy that is right for me. I greatly appreciate all the time you took teaching me about the various important aspects of this type of insurance, an area I had very little knowledge.
You were very thorough, timely and always available to answer my questions. In the end, you advised that the best option for me was to purchase a policy through my employee, though this did not provide you with a sale or commission.
This is a demonstration that your concern was truly with the customer and I wanted to write to you and let you know how much I have appreciated your service and guidance. You really went above and beyond!"
- Nancy M.
  ________________________________
"We want to commend you for all your efforts in helping us with our long-term care insurance policies. From our initial meeting to receipt of newly attained policies, you demonstrated professional and courteous service. Even though neither of us was familiar with the various choices associated with long-term care insurance nor reasons for attaining policies while still in our 40s, you answered all of our questions in a professional and timely manner.
Most notably, we want to acknowledge your diligence over the several months it took for us to attain our policies. In particular, we want to thank you for continuously providing status updates as you continued to communicate with required parties throughout the application approval process. 
In the event, a friend or acquaintance is seeking long-term care insurance, we will provide him/her with your contact information, in addition to words of high praise."
-Seth and Felicia F. 
 ________________________________
"Long Term Care and the best way to navigate all of the options is overwhelming at best. Rich made this so easy for us. He did a super job of helping us navigate and choose the best option for us.  He went above just being a broker.  He took the time to get to know us and review what policies we had in place and see if it made sense to change and what to pick up for the one I wanted to add.  We couldn't have done this without his patience, knowledge and friendship.  I feel good that we made the right decisions for us."
- Jen C. 
________________________________
"I would like to send a special thank you for all the time you took to help me understand the ins and outs of Long Term Care insurance. Our discussions were most beneficial. No matter what the question, how small or how large, I felt you took the time to understand and provide answers that made sense. When a question required further research, I always felt you were happy to do so. I also felt that you were there, trying to help me meet my goals, for this stage of my life. I know I asked a lot of very basic questions, and requested clarification on a number of what-if scenarios. And the information you offered was most helpful. Of equal importance is that I feel like you know your field. It is a complex one, and I feel you both understand it, and are skilled at explaining it. The icing on the cake is that you are able to do so in a kind and compassionate way, and are a pleasure to deal with.
When we made appointments, you were right there, on time and prepared. You did what you said you were going to do, and that is always important to me. I am happy to recommend you to anyone seeking Long Term Care insurance. In fact, I already have!"
- Gail F.
________________________________
"My mom is now living in a wonderful assisted living community in Dublin, Ohio. And we've gotten everything going with the LTC policy, reimbursement checks are coming, and all is good. Again, we can't thank you enough for all your help over the years that has finally got us to this point."
- Kim T.
________________________________
"I thank you very much for sharing your expertise with me and answering all of my questions. Now it is up to me to consider the options. I can assure you that when I do make a decision to move ahead with LTC insurance, I will contact you again. Also, if you approve, I will be sure to recommend you to any of my friends who may be considering LTC. I can't think of a more knowledgeable and friendly person to work with."
- Robert N.
________________________________
"Thank you Rich Wierman for all your help with LTC insurance. Rich made us feel very comfortable with not knowing hardly anything about this type of insurance. He took a lot of time getting us up to speed with understanding of how the policy works.  He was able to answer every question. There is a lot to know about this type of policy. He did some great comparisons with different companies and offered us options to consider. Great job! We highly recommend his services."
- Gene B.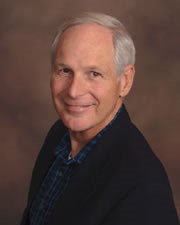 Contact Info:
Email: rich@ltc-associates.com
Cell: 425.269.4343

Hometown:
Monrovia, MD
Licenses:
CO, DC, ID, IL, MD, ME, MI, MS, ND, NE, NH, NJ, NM, OH, SC, SD, UT, VA, WA, WV
Certifications:
National Partnership Compliant
Certified in Long-Term Care (CLTC)