Rob Cohen
LONG TERM CARE INSURANCE SPECIALIST
Testimonials: See what people are saying about Rob

Rob's career in the long-term care industry has spanned over 25 years, first as a producer, then national trainer, then divisional vice-president for one of our industry's leading carriers. Following this chapter, Rob ran East Coast operations for two national brokerage firms, assisting countless agents and employers develop long-term care plans. At the end of the day, Rob takes greatest satisfaction helping individuals and families plan for this risk, having been a first-hand caregiver to his own two parents.
Mr. Cohen has testified at the state senate level as a "subject-matter expert" on issues of both long term care as well as the need for public-private cooperation to promote better awareness. To that end, Mr. Cohen has provided outreach and education services to employer and association groups both regionally and nationally.
A leading voice in the industry, Rob has contributed to the development of simplified claims procedures and simplified insurance products. Most recently, Rob can be found taking a leadership role in the industry's national campaign to raise long-term care awareness among the public, "3in4 Need More."
Rob is blessed with three beautiful children who have chosen to live nearby. When not traveling or enjoying time with his family, Rob devotes himself to physical fitness. One of the select fraternity who has completed a triathlon, Rob also claimed first at an all-ages bike race—after turning 50. That race was particularly satisfying, as he'd raised several thousand dollars in support of a cure for Multiple Sclerosis.
Rob's Downloads
Professional Bio | Tax Guide | Worksite Guide | Consumer Guide
SPECIAL NOTICE FOR NY POLICYHOLDERS
A recent Executive Order issued by Governor Cuomo, together with recent amendments to the insurance and banking regulations issued by the New York State Department of Financial Services extend grace periods and give you other rights under your life insurance policy or annuity contract if you can demonstrate financial hardship as a result of the novel coronavirus ("COVID‑19") pandemic. These grace periods and rights are currently in effect but are temporary, though they may be extended further.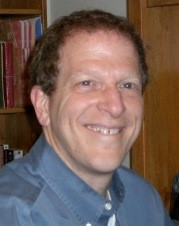 Contact Info:
Email:
rob.cohen@ltc-associates.com
Office: 610.520.2351
Toll-free: 800.582.4204
Fax: 610.520.2356
Cell: 610.613.9594
Hometown:
Philadelphia, PA
Licenses:
AL, CT, DE, FL, HI, IN, MA, MD, ME, MI, MN, MT, NC, NJ, NV, NY, OH, PA, SC, TX, VA, VT, WI, WY
Certifications:
Certified Public Accountant (CPA)
National Partnership Compliant
Certified in Long Term Care (CLTC)
Recognitions:
Honored as one of the Top 20
LTC professionals in the USA, and #1 in PA

Source: American Association for Long Term Care