Stana Martin, PhD
LONG TERM CARE INSURANCE SPECIALIST
Testimonials: see what people are saying about Stana
In just under ten years, Dr. Stana Martin has vaulted to the top of the list of leading long-term care insurance producers in the American Midwest. With our nation barreling toward an "eldercare tsunami," Dr. Martin's clients are receptive to a philosophy which removes fear and uncertainty, while promoting predictability and control.
Stana's family-centric point of view is borne of a decade's worth of work with claims at a healthcare clinic, followed by a successful venture into the burgeoning field of LTC claims advocacy (as "Mrs. LTC"). Few of her peers are able to bring this level of context to their client consultations.
Stana obtained her PhD (Univ TX-Austin) in Communications, which springboarded her into teaching positions at universities in MI, MO and TX. From Dr. Martin, students learned interpersonal skills, sales, broadcasting, media law and public speaking. No matter where Stana's ambitious curiosity has led her through the years—business coach, motivational speaker, sales trainer—she has "the heart of an educator," say her clients, and it pervades her every encounter.
In her downtime, Stana can be found jamming with other bluegrass musicians, or bicycling the back country for days at a time. She enjoys the company of her two grown children, and walking her two "rowdy" dogs.
If you are a financial advisor interested in partnering with Stana, she would be delighted to hear from you at stana@ltc-associates.com.
Stana's Downloads
Professional Bio | Worksite Guide | Consumer Guide | Tax Guide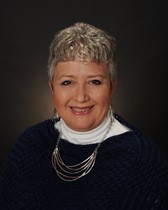 Contact Info:
Email: stana@ltc-associates.com
Work: 816.222.4551
Cell: 660.909.1003
Fax: 888.974.5971
Hometown:
Independence, MO
Licenses:
AZ, CO, IA, IL, KS, KY, MA, MD, MO, NE, OK, PA, TN, VA

Achievements:
#1 Ranked Agent (MO 2010-16)
Top 100 Ranked (USA 2010-12)
Source: AALTCI
Certifications:
DRA Partnership
NAIC Annuity Suitability
Cont. Legal Ed Provider