Stana Martin Testimonials
"I asked Stana Martin to provide me with your contact information because I would like to commend her on her incredible knowledge and ability in educating me on the intricacies of purchasing LTC insurance. I am incredibly impressed with Stana's level of knowledge, and very happy I was lucky enough to get connected with her to learn more about purchasing this insurance. She is truly amazing and I will recommend her to my family and friends at every opportunity!"
- Martha C.
  ________________________________
"Working with Stana Martin has been such a positive experience that I wanted to give her a shout out right here. She had to take over when another insurance provider could not complete the policy due to an illness. She was able to navigate the paper work and handled the situation with such craft and skill that I wondered if she had another career as a communicator and problem solver. She was able to calm me down, redirect my energy and started my husband and I down a more constructive path in gathering information and getting our LTC insurance policy back on track. Life is hard enough without having to tear your hair out attempting to get properly insured. I would like to blow the horn for Stana as she can solve any problem you throw at her. I am very thankful for how she handled our problems and found solutions. I would recommend Stana for any of your insurance needs and if she does anything else, I would recommend her for that too. I am so happy God led me to such a professional and confident woman to care for my family."
- Vivian B.
  ________________________________
"Today I had the pleasure of working with one of your agents by the name of Stana Martin. I am moved to send this message because I had met with and discussed long term care with two other agents and had decided that this was like dealing with a used car salesman and I was sick of the sales pressure and the confusion around what would work for me and then there is Stana Martin. She is clear, she asks questions and gives answers and there is no hesitation as to why I may or may not need something. What an outstanding person working with a sensitive product, and it is being considered because I don't want to run out of money or be a burden to my children. No pressure from Stana just good information and then we will get back together in a few days and decide which plan I want." 
- Heidi A.
  ________________________________
"Last year we decided to purchase Long Term Care Insurance and contacted Stana Martin. We chose her because she is one of Dave Ramsey's "Endorsed Local Poviders". That decision turned out to be a great one. Stana met with us, helped us determine the coverage that best meets our needs and then gave us several options to choose from. We had some issues with the nurse who interviewed us resulting in Barb being approved and me being rejected. When we explained to Stana what had transpired during the interview, she went to bat for me and got the rejection reversed. As a result we now have the peace of mind knowing that if long term care is ever necessary for either of us that we will not be a financial burden on the other or our family. I highly recommend Stana to anyone considering Long Term Care insurance. Thanks again Stana!"
- Dave & Barb M. 
 ________________________________
"Stana made the process of researching and purchasing long term health care much easier than I anticipated. She was very knowledgeable to the market and provided all the information I would need along with pricing. I was very impressed with her professional advise and would not hesitate to recommend her to family and friends!"
- Sandy K.
________________________________
"Stana Martin was of great assistance with information regarding long-term care insurance.  She gave us several options, in easy to understand format, to consider according to our needs. 
I would highly recommend her if you are considering long-term care insurance."
- Nancy
________________________________
"Stana is a very professional and caring person. She made the process a lot easier then it could have been. She gets A+++ in my book."
- Elizabeth K.
________________________________
"After I had been denied coverage by both our federal and our family's insurance policies because of recurring cancer many years earlier, Stana Martin was able to find excellent coverage for me. She has always stayed in touch and answered any follow-up questions. She is pleasant to work with and a very knowledgeable professional who has provided me with peace of mind regarding long term care. I would recommend her to anyone interested in finding out more about this type of insurance."
- Mary D.
________________________________
"Having watched my mother go through the unpleasant events of dealing with dementia/Alzheimer's, I realized how important it was going to be for me to protect my family from as much of the emotional and physical stress, as well as the financial burden, of my care in my later years of life. Working with Stana was a very comforting and satisfying experience. She is extremely knowledgeable about long term care issues and was very helpful and patient in making sure that information was successfully transferred to me for my consideration. I feel very fortunate to have had the opportunity to work with Stana on my ltc solution and would recommend her expertise to anyone who needs to arrive at a solution to this troublesome situation."
- Brian F.
________________________________
"Stana is the real deal. She knows the LTC market in every aspect. She worked with me and my wife for an extended period and through some extenuating matters to get us the right LTC coverage, at an attractive price, with the right "bells and whistles" to address our personal needs. For LTC insurance needs, i certianly want Stana on my team!"
- Richard T.
________________________________
"Thank you Stana for helping me understand what to do with deciding on this policy. I needed your information to guide me through what I might need later in my life. You did shine the light on issues I had never even considered. I feel so much less stressed when my friends start talking about what in the world will they do with their mom."
- Linda S.
________________________________
"Stana, was very helpful guiding my wife and myself through getting our long term health insurance. She followed up and guided us through questions we had about the different insurance companies. We are very happy with the policy's which makes our financial planning complete. Thank You."
- Joseph S.
________________________________
"Stana was most helpful with signing us up with our long term health insurance. My wife and I spent many hours on conference calls. She is a true professional."
- Robert R.
________________________________
"Stana is very knowledgeable about the issues and solutions surrounding future long term care issues. Although I purchased my policy to pay for care in my 80's-90's, I drive extensively for my job and I'm very aware that an accident could devastate my retirement resources. I feel confident that I selected the best option for me, but Stana showed the other options that are available, with no personal bias. Thanks Stana!"
- Madeline W.
________________________________
"Stana is knowledgeable, professional, and passionate about helping others. She has the heart of an educator, clearly explaining Long Term Care insurance in an interactive and visual way. Making decisions about insurance can be daunting, but her guidance, understanding, and integrity helps the process tremendously. Stana, it is a pleasure working with you, and I am very grateful for what you do!"
- Robin W.
________________________________
"We knew very little about long-term health care insurance. Stana answered all of our questions and was patient and not pushy about how long it took us to make our final decision to purchase our policy. She is very knowledgeable about long-term insurance and knows the facts about the companies that offer it. We highly recommend her for great guidance and assistance when purchasing your long-term health care policy."
- Michael & Linda O.
________________________________
"We want to thank you for all you have accomplished for our family.  Your knowledge of the industry, professionalism, directness, open communication and humor successfully secured our goals for Mom's LTC policy.  Your style and confidence has empowered us to communicate more efficiently and we feel confident that we have what we need now."
- D. Light
 ________________________________
"As a customer, I want to commend Stana Martin. Her combination of patience, professionalism and expertise is truly remarkable. She gave my husband and me so much of her time and helped us learn along the way. We started out not even knowing what questions to ask, and ended up informed and with a policy that matched our needs exactly. I feel very fortunate that we found Stana, and I've recommended her most highly to my friends."
- Shaunti K.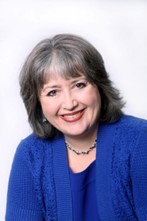 Contact Info:
Email: stana@ltc-associates.com
Work: 816.222.4551
Cell: 660.909.1003
Fax: 888.974.5971
Hometown:
Independence, MO
Licenses:
AZ, CO, IA, IL, KS, KY, MA, MD, MO, NE, OK, PA, TN, VA
Achievements:
#1 Ranked Agent (MO 2010-16)
Top 100 Ranked (USA 2010-12)
Source: AALTCI
Certifications:
DRA Partnership
NAIC Annuity Suitability
Cont. Legal Ed Provider